He Waited
February 20, 2014
He waited for her. Day by day he sat against that slab of stone and waited, a young man of maybe thirty four. He had a nice face, handsome enough. His legs were long and often he had them crossed in front of him as he sat, staring up at the clouds and softly whistling a tune as people around him came and went. Sometimes they were just grouped or coupled, but on occasion he would see a large gathering of them. They'd talk and sympathize with one another. He missed the days of sympathizing. Now, he only watched those around him, occasionally smiling at the small children who saw him as the odd on looker. They always waved.
Once a month, at least, she would come. She was older than him by perhaps twenty years. She would set out a blanket and sit down opposite him before unpacking a basket of food. She talked endlessly, eating little of the food she brought- he himself ate none. She would speak of her day, her dear child, her job… Anything that crossed her mind, and he would sit there and smile, wishing to reach out and hug her for as she reached the end of her tales, as the light began fading from the sky, she would grow sad as she would need to be leaving soon. She'd pack up her things and say goodbye. On her way to the waiting car, she would always take a look back at him and give a sad smile.
"I miss you," she would tell him, and he could hear her whispered words no matter how far away she had gone. He would smile, then watch her as she left. Then he would look up at the sky and continue his waiting. If she made him, he'd wait in that spot forever, just for her.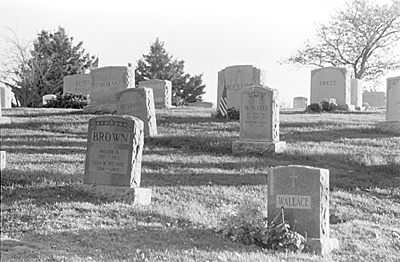 © Jenna H., Marblehead, MA