Warm in the Blizzard
December 8, 2013
My blue eyes wondered at the world behind the glass, reflecting the turmoil outside. I tried to make sense of the spectacle, but it was useless. The blinding whiteness of the raging blizzard washed everything into an immense thick mass of blankness. We were stranded—one second traveling home from our bowling date in downtown Topeka, and the next trapped in Jonah's beat-up Ford. Luckily, despite the wear-and-tear on the exterior, the interior heating system worked decently.

"I'm so sorry this had to happen, Grace," Jonah said apologetically, his kind hazel eyes sparkling in the gleam of the dazzling snow. I laughed and my breath brought about a hazy appearance on the glass of the window.

"Oh, I don't mind," I said carelessly.

Jonah smiled. "Good. What are you looking at?"

My eyes remained glued to the window. "The snow," I said, watching the large flakes flurry chaotically to and fro. I shivered as I imagined the biting nip of the wind beyond. As if on cue, Jonah shivered, too.

"I'm cold," he said, and I heard him chafing his hands together to warm them. He let out another shiver.

"Uh-huh," I agreed absentmindedly, still fascinated by the storm.

Suddenly he pulled me away from my daze and held me close. "What are you doing?" I laughed. He hugged me tighter and chuckled along.

"I said I was cold. Now warm me up."

I giggled again and relented to his unyielding clutch. Together we snuggled up and watched the blizzard pass. Even in the middle of the roaring wind and bitter cold, I was the warmest I've ever been. Right there in his arms.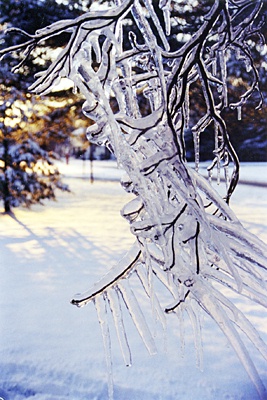 © Robert S., Stoughton, MA