Crimson Love
April 21, 2013
I but a girl, a girl of sixteen, perchance to be married off to some civilized prince, but yet has no understanding of the world of love. My finite heart, yet not wanting to love, is being forced into bondage with a man my heart does not yearn for.
My heart, my beating heart is beating for another, not of royal blood but that of a commoner. But forbidden this is. I have no say, no choice in this decision. I am bound to parliament and the hope that marriages will ensure alliances with other countries. I am but merely a pawn in my father's kingdom.
Why must I, a girl of sixteen, be forced into an unwanted engagement that is not wanted or desired by myself? I do not approve.
By my window, I look to the skies, the heavens shining down, basking the earth in warmth, yet my room and heart so cold. There, by the gardens is the man I love. There is no way I will come to live with a man I do not know or love.
He looks this way; I blush and give a slight wave. He acknowledges with a bow, and my heart flutters. He must love me; he has to. I dance about me room, giddy with delight.
I come to my window, a carriage pulls in, and with it bearing the colors of the prince I want none of. Sliding a way from the window, and put my head in my hands as I sit upon my bed. I let the tears slide down my cheeks. My fate has arrived.
I will not marry this prince. I will marry the man I truly love. I run to the window, to have my heart ripped in two. Alas, there is the man I love, but in his arms is another. My empty heart, to sad to think, looks to the silver dagger imbeded with rubies. I can only think of one way to end this pain.
I finger the handle and pick it up. I poise it above my slowly beating heart, empty of words and thoughts. The door swings open as the maids bustle in to get me ready to meet the prince I will no longer ever see. Shock crosses their faces and that's all I see, before the world turns crimson, and than black forever.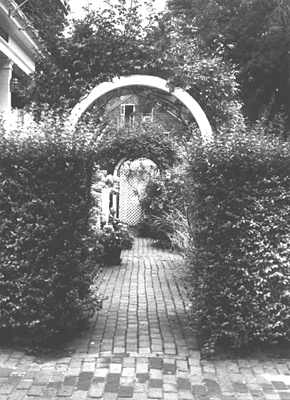 © Nicole E., McLean, VA