Forgot to Laugh Book
MAG
January 17, 2013
I'd never been much of a writer. You know, I bombed every English class I had to take, and even my French teacher was unimpressed with my attempts at stringing words together.

But then I met you, Mr. Writer, and I promised you I'd try to be more literate. I swore to you, and more to myself, that I would be worth your attention.
My friends were waiting for the day we'd go out, and they weren't disappointed. May 19th, you asked me to go for a walk with you, and I was beyond giddy. You didn't know I spent two hours getting ready, overthinking everything from my necklace to the socks I wore inside my boots, because I knew nothing was arbitrary to you.

You brought me to the hill by your house and we were lying down at the top of it. You were watching the stars, and I was watching you. You didn't know how handsome you looked in the moonlight.

There were these poems I'd find in my locker. Scrawled on lined paper in black pen, your signature in red. Red, you said, was the most romantic of all colors. You must have written a dozen love poems for me in the two weeks after that night at the hill.
When you asked me to be your girlfriend you took me back there. No detail was left to chance – the clouds were how you wanted them, I knew, and the stars didn't dare disobey your hopes – because everything meant something to you. I thought that was the most incredible thing.

You didn't bring that other girl to the hill. You brought her home where I wouldn't see you. You brought her to the dock, because I was scared of the lake, and you knew you wouldn't be caught there. You brought her to the soccer fields, because you'd convinced me long ago to give up my dream of being a star soccer player.

But the beauty wasn't in the details. It was in the big picture that you gleefully ignored. It was in Theo, the most introverted and shy person I knew, who wanted to try out for the school soccer team but was too scared to do it without more practice. It was in Theo, who brought back my passion for soccer.

The beauty was in Theo, who let me cry into the shoulder of his leather jacket when we saw you sucking face with the other girl, one hand in her hair, the other holding tight to the goal post. There was no beauty in your calculations anymore, not to me.

He knew I didn't want you to know you'd been caught. I had a plan for you, Mr. Writer, and he kept my secret for me. He accompanied me to the hill and carried the box for me. When we arrived, he dug the hole. Part of me thought he was glad to help me get rid of you.

I put the box in the hole with care, and the shovelful
of dirt dumped over it was deliciously lacking in any symbolism. Without you around, dirt was free to be dirt, and I was free, too.

Shoving the little cardboard tombstone into the dirt, I finally smiled, turning to Theo.

"Glad that s*** be done," I said, exploring my new ability to speak as I pleased, without trying to follow every strict rule of grammar you pulled out of the air, or more likely, out of your a**.

I know by now you've seen that tombstone, painted pink and soaked in glitter to drive home that I am happy without you, an event I predicted even while I was planning the stunt. By now, you've probably put your foot through it, because Mr. Writer is also King of Short-temperville.

By now, you've read my Forgot to Laugh Book, as I called it, because the last joke you'll ever play on me – cheating – was so funny I forgot to laugh.

I gathered every poem you'd written me and studied them, constructing very similar poems of my own, my favorite of which was my take on your first poem.

"It's been seven months since you caught my eye,
But only four days since I caught your lie.
If I were you, I'd Google how to ­remove a blood stain,
Because I'd rather like to punch you in your jugular vein.
Your night at the soccer field was surely quite sweet,
Because the best taste out there is that of deceit.
Your betrayal must have been a hoot and a half,
And, oh so funny, I forgot to laugh.
From day one you've been washed right out,
I should've realized it before I saw you messing around.
I'd like to point out that you're a scumbag,
And that this is the raising of my battle flag.
It's so on.
And if you have a problem with the path I took,
You can take it up with my Forgot to Laugh Book.
Love, Carrie."

Now, while you're reading my poems, and potentially dying from an attack of symbolism, you can know I'm happy. Theo and I are co-captains of the school's co-ed soccer team. And every time I shoot, I imagine you and her standing between the goal posts, entangled as you were that day. I haven't missed yet.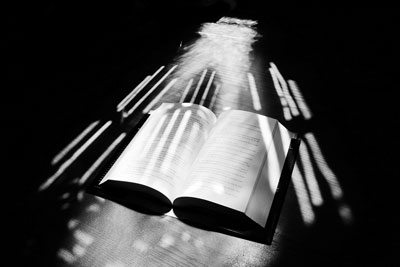 © Monica L., St. George, UT