Ocean
January 11, 2013
Though he had never swam in one, James was pretty sure he knew what the ocean felt like. He figured he knew the smell,. the sound, the taste, the sight of waves crashing down on him. It was all salt and sun and freedom and drowning and breathing so much you got the hiccups. The ocean was as hard as a rock if you dared stand against it but if you held on too long it would slip right through your fingers.
It's how he feel when he kisses her. His head screams "OCEAN" over and over and over until he's dizzy and drowning on dry land. She is the ocean and the ocean is her; at least that's how he sees it.
And if she is the ocean, he will gladly follow her tide.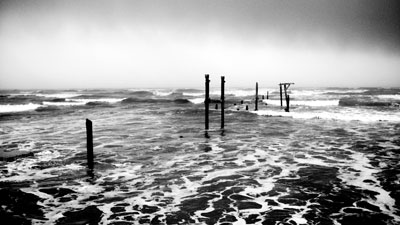 © Harrison L., Ruston, LA