My first
March 12, 2012
"Just relax." That's what he said when he was leaning over me. I was lying back on my bed, and he had his hands over my head. We were in my room that night, and both my parents were away for the weekend. I guess you can realize where this lead.
Right now he was lifting my arms over and behind my head, and started kissing me. While one part of me was scared about what was happening, another part of me was thrilled. This gorgeous boy who'd I'd gotten to know over the last few months was interested in me. I could barely think while he was starting to kiss my neck. I'm not the type of girl who'll lead guys to her room, so she'd forget about her troubles for a while. I was a girl who was usually sarcastic, and cynical about everything like this. But all cynicisms flew out of my mind when we started kissing each other.
While this wasn't the first time a guy kissed me, it was the first time I'd felt like this. Pulling my lips back from his to catch my breath, I saw him staring at me. At this point we were both basically wearing our underwear, and I wasn't sure about what would happen next. I stared into his eyes for what seemed like an hour, trying to tell what he was thinking. Before I could say anything, he inclined his head again to kiss me, and I lost every thought in my head.
A few hours later he was sleeping, and I was wide-awake. I tried to figure out my thoughts by analyzing what'd happened. The actual physical experience hurt more than I'd thought it would. I made sure that when it happened we were protected. It wasn't like everyone makes it out to be. There were no waves crashing on the shore. There were no violins playing or red roses anywhere. Instead there was just a 17-year old girl, alone in her room with a boy. I turned my head to look at him while he slept.
It's amazing what sleep can do to a person. He looked so calm lying there. I stared t his long eyelashes, his cheeks, and the scar on his eyebrow that first attracted me to him. How he turned into an anonymous classmate, into one of my closest friends, I'll never really get. One day he just showed up in class, a transfer student who'd showed up in the last year of high-school. Chances were if he hadn't looked at me when he did, and smiled that unpredictable smile at me, I would never have gotten to know him. Just as I was thinking this, he suddenly woke up and wrapped his arms around me. I whispered in his ear, "I love you". I never heard back from him the nest day. Or the next few days either.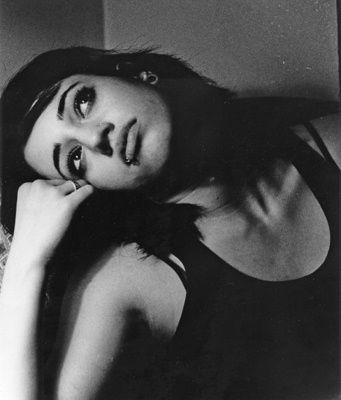 © Jessica B., Bethesda, MD