If Only This Could Really Happen....
February 3, 2012
I was in English class, where my teacher was standing in front of me. After we all quieted down, she gave us our lecture. I hardly paid attention to it. My mind was on other things. My week had been terrible and I doubt that anybody could just make it all disappear.

After a while, my teacher had realized she had forgotten to get our handouts for the lesson. The period was almost over, so she told us to take an early break. I had left to go to my locker to get my books. The bell rings.

Suddenly, amidst the crowd behind me, a heard someone who shouted my name. I turned around. I saw no one that I knew of, so I guessed it was all in my head.

When I turned back the other way, someone grabbed my waist from behind and held me.

His face touched my curls softly and I knew it was him all along. He pressed his chin slightly along my shoulder and I could hear his soft voice right in my ear. I imagined his lips move as he said these familiar words to me: "I have died everyday waiting for you...Time has brought your heart to me ... I love you".

He made me smile. It made my day to hear his voice in my ear and to feel his strong arms around me. My back against his chest made me feel so secure. His face close to mine made me feel so evanescent.

I turned my head towards him and he still held onto my waist. I kept smiling and said "I'm going to be late for class." I opened my locker, grabbed my books, and was about to leave, but he held onto my hand.

I laughed and said "It's time to let me go for now. I'll be back. I promise."

He kissed me on my cheek and looked me straight in the eyes and let my hand go. He stood there, watching me walk away from him.

When I came to the end of the hallway, I still saw him. He leaned against my locker and had his hands in pockets. I smiled, turned, and continued walking to class.

. . . Then, I woke up.

It was nothing but a sweet dream.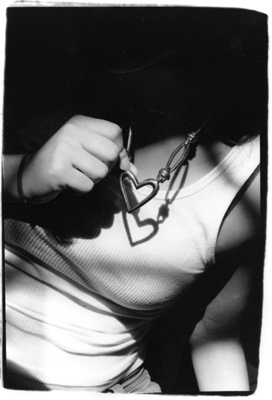 © Julia R., Bethesda, MD