Without Words
January 9, 2012
I was lost, so you took me in. I felt cherished, wanted, even the tiniest sliver of hope. I felt renewed. Pleased, content. Overjoyed.

Then you came to talk to me by my locker.

"Hey, Lily, we need to talk. I have something I think you should know." Oh My God. I never thought the day would come that'd you leave. I can't take it. I never could. Never can. Never will.

I have nothing left. I shriek, to myself, your eyes showing surprise. No. Don't do that to me. Tears starting streaming down my face, you were alarmed. Why? You should've known I would've reacted like this. Didn't you?

I pull away, running through the hall, out the door. This place will only turn the knife. And you haven't even said it yet. You don't have to. You run after me, screaming my name. It tug and pulls me, but I resist.

I ran down the road, and you caught up. "Finally! Lily, I have something to say!" I finally turn around, my face red, tears coating my face. "What, what do you have to say!?"

......

"Lily, I Love You"

I smiled, finally crying happy tears. I bury myself in your arms.

I'm Without Words When I'm With You.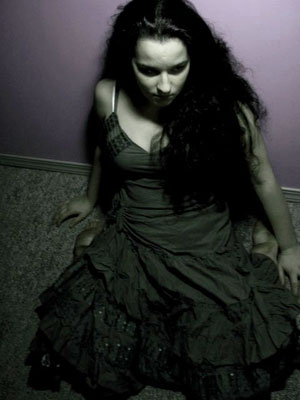 © Brianna D., Everson, WA