Remembering
September 11, 2011
We were hypothetically inclined, you and I – we were dreamers, we were wishers, we were fabricators of futures that would never come to be. We had the entire world and its future like putty in our hands. We had it all planned out – not one thing would go wrong, or if something did, it was carefully orchestrated and would be a sad, beautiful secret we would carry nobly in our hearts for years to follow. We had our wonderful lives laid out before us and we were utterly certain they would materialize.

At first things looked as if they would materialize after all. Everything was going according to schedule – we were at college, finishing our degrees, engaged to be married that summer, about to finalize the purchase on the new house. Certainly, everything was following the plan.

What went wrong we never knew. Oh, I'm sure we made up a reason – some spat or other providing us with a convenient excuse to get free of each other. Whose fault it was we never could say. We didn't know who had tired of the other first.

Whatever went wrong, we were apart. You were gone, and I was lost. I remember thinking once how I felt like I had no direction and no ambition now that you were gone; wondering if you felt the same way; hoping you did; and wondering why we couldn't therefore reconcile, regain our directions and ambitions and be happy instead of lost without each other. But we both knew quite well that was impossible. You were – well, you were you, and I had forever sworn you off as forbidden. And you had likewise branded me as "never going back there." Sure, we were unhappy without each other, but we were so convinced that we would be unhappy with each other that we may well have been right.

Time passed. We used our degrees for different things than we had originally intended. The house belonged to someone else. We both got married to other people. And neither of us ever talked about our college days.

More time passed. The house passed into other hands. We divorced and retired. And one day I climbed to the attic and dug through some boxes. In one of them, I discovered all the leftovers from my college years. And, like the evils of the world flew at Pandora, all my memories of you flew at me and said, "Do you remember? Do you remember?"

I remembered. And when I went downstairs in a fit of nostalgia and called you, you answered. And you remembered too.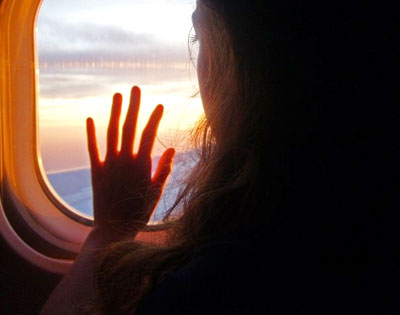 © Megan C., Nashville, TN