Lucky Girl!
August 11, 2011
Of all people, Mr.Banks chose me to be Jake Polinski's partner. The kid who has never spoken one word in his life. The kid who should've been admitted to a special ed class. I've never had to work with him...up till now. What a lucky girl I am. We have to do some stupid writing project, about experiences. Oh this is a great experience, I can tell you that. and the worse thing about it, is that this is a home project. Not a class project. But I swear, Jake Polinski will not step foot inside any part of my house. So I told Jake a lie..."My house is being renovated so we won't be able to work in there." And guess what Jake did? He smiled! Some creepy smile it was. "That's okay Kristen. We can just stay after school." I agreed but in the back of my mind I was totally p*ssed. After school? When the football and cheerleading teams have practice? What will happen when they see me hanging out with some weird kid like Jake? My reputation is already pretty low. But after this project is over, I'm pretty sure it'll be on rock bottom.

I sat in the empty classroom and waited for Jake to arrive. He said three o' clock. It's three fifteen. After a while he came through the door, his arms weighed down by a bunch of heavy books. I could already feel a headache coming on. I really hoped we didn't have to read all of these. After he set the books on the table he gave me a short wave. I waved back. "Sorry I'm late." He said in a quiet voice. I nodded and told him it was okay. we decided our project would be on "How Experiences Affect Others." it worked out pretty well and at the end of the day we were halfway through our project. I have to admit, Jake is actually really smart. He came up with more ideas than I did. Overtime we became pretty good friends and got to kn ow each other. The reason that Jake did not interact with many people was because he had A.D.D. He was afraid that people would notice how different he was which was why he didn't participate in any class lessons. After a while we didn't just hang out on after-school, we became pretty close all the time as well. Jake had once told me one day, "I've never had a best friend. But I would really be glad to be yours right now." and he smiled that weird smile again. And so that was the beginning of our unique friendship.

One afternoon as we finished the last bit of our project Jake's cellphone rang. I couldn't hear what they were saying but a terrified look spread on Jake's face. He told me he had to go home but he'd be back. "Can I come? I've never been over your house. I'd like to meet your family." I asked. He shook his head no but after a few minutes of persuasion he agreed.

His house was small and old fashioned looking. A tall female opened the door. She had black hair and green eyes, and looked similar to Jake. That must be his sister, I thought. "the nurse is in the room. Hurry." She ordered. I introduced myself to her and then followed Jake. We entered a small room. A nurse was standing beside a hospital bed that held a small shriveled woman who looked very pale and sickly. My eyes trailed over to where Jake was standing, and his eyes were brimmed with tears. He kneeled near the bed and took the old womans hand. "Hey grandma. It's me, Jake." He whispered. His voice shook nervously. His grandmother opened her eyes and looked at Jake but her face remained blank with no expression. We stood there for a while, and Jake asked me if I wanted to hold her hand. I took her hand gently, and I could feel her soft wrinkled skin cold on my palm. The nurse came over and told Jake, "It's almsot time. Her body's slowly deteriorating, and she probably only has a few more days left. We'll make sure she goes as smooth as possible." Jake nodded and then we left the room. We sat on the steps in front of his house and for a moment there was nothing but awkward silence. Then Jake began to cry. His body shook and his hands were pressed against his forehead. I wrapped my arms arouund him and told him "everything's going to be okay." After awhle he stopped crying, he told me thanks for coming and then asked "Can I walk you home?" I said "sure." and we left. It was a pretty long walk but we talked along the way. Jake told me his mother passed away when he was young and he never knew his father. His grandmother took care of him and his three other siblings. But as she got older they found out she had alzheimers disease. It began to get worse and after awhile they had to get her help. His sister flew in from college and cancelled all her classes just to take care of them. Jake looked at me and said "when she dies my sister will have to become our legal guardian. But if she doesn't, we'll have to be taken away." I nodded with sympathy. Then Jake told me something I never thought I'd hear. "Kristen, you changed my life. And I'll never forget you. You're a wonderful person and I'm glad I got to know you more." A tear rolled down my cheek and he brushed it away. I had to look up at him because he was so tall. "i love you Jake."
i blurted out absentmindedly. And then I felt my face grow hot with embarassment. Jake let out a hearty laugh. "I love you too Kristen." And that day I had my first kiss. Of all people, I chose to kiss Jake Polinski. I am a lucky girl.

Two weeks later Jake's grandmother passed away. I attended the funeral and cried during the entire ceremony. Four days after the funeral Jake's older sister Samantha was killed in a car accident. She was on her way to sign papers that declared she was the official guradian over Jake and his siblings. jake called me on the phone crying hysterically. "There gonna take us Kristen,and I'm not sure we'll be back. I love you so much, I really do Kristen." And then the phone hung up. I stayed in bed sick to my stomch for two days. I tried calling his number over and over again but no one answered. When I returned to school, I went to the office and asked if Jake Polinski was ever in school for the last two days I was gone. The secretary sighed, looked up at me, and said "Jake Polinski's name is no longer in the system."

Now six years later, I am 21 years old and currently attending Georgetown University in Washington, DC. Last night I got a call on my cell phone. I never changed the number in hopes of Jake calling me again. I answered and a familiar voice spoke. "Hi. Is this Kristen Green? This is Jake. Jake Polinski." I nearly died and went to heaven. I remember dchoking on tears and crying and telling him "Yes this is Kristen and I've missed you so much! Jake I'm still in love with you and I've never forgotten about you." we talked for what it seemed hours before Jake told me he was heading to DC for a job offer in the government. I was ecstatic. He told me that as soon as he arrived we would go out some place together on a date. I couldn't believe it. Jake had found me. My Jake was coming here to meet me. My Jake is still in love with me after all these years... I am a lucky girl.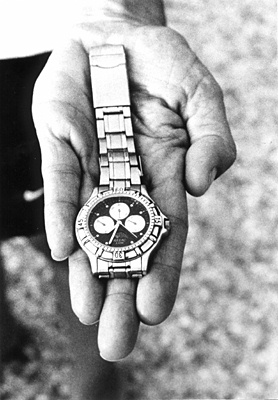 © Nicholas B., Highland Village, TX