The Sky Near My Heart
July 31, 2011
There once was a girl. She controlled the sky, but not the sky that's all over the world; the sky near one particular mountain, near a particular stream, that had a field of particular flowers. And these flowers were wonderful.

She had one problem. She did not know where her sky was. She pictured the mountain very clearly, and knew the stream as well as a fish, and she saw the flowers almost beautifully, but she felt as if she was in a different part of the world; under a new sky.

Many strong people came to help her. One came up to her and said; "The place you seek is not far away, and it won't be trouble for me to get there, young girl."
He swiftly came up to the mountain, and decided it was too big to climb. He went away, ashamed that he was too lazy, and he did not go back to the girl.

Another came up to the girl and bragged. "I would have no trouble climbing that mountain, and I will find and map the field of flowers."

He came to the mountain like the other person, and he climbed it without trouble, but he came to the river, and decided that it was too dangerous to try to ride along it alone, without a boat to carry him. He gave up, and forgot about the girl who couldn't find her sky.

Someone came to the girl. He said, "I will do whatever it takes to make sure you find your sky, I really hope that you find it."

He journeyed to the mountain and climbed it and was hurt, but kept going, and he came to the river, and decided that he would try to walk through, but a boat came through the water and helped him, and he came to the field of flowers. He was in love with the girl. He found the field of flowers, and took a pink one, and mapped the area.

Suddenly, the girl appeared. She took the flower and was in tears. "Thank you! You have found the sky near my heart!" she said in joy to him. They forever stayed under the beautiful sky, and they loved each other for the rest for the rest of their lives.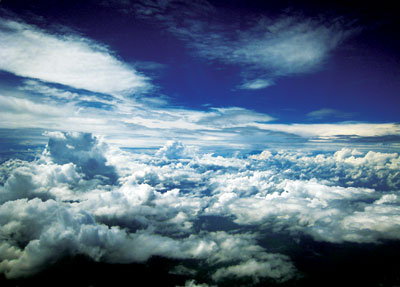 © Jacob W., Oklahoma City, OK