3 Simple Words
July 8, 2011
"I love you." Emma says.
Luke in shock starts laughing at Emma.
Emma gasped and ran away crying tears of sorrow and death.
Emma was in love, truly in love.
She honestly had nothing to lose beside Luke.
"Luke laughed at me. He obviously doesn't love me."
Emma thought.
"How could I have been such a fool?"

The next morning,
news came out that a young girl has hanged herself in her room.
As Luke heard this he thought,
"Who would do such a thing?"
When he figured out it was Emma,
He was a fish out of water.
Shocked and ready to die.

Emma's funeral came.
As he went up front to her casket,
He whispers to her,
"I love you."

Luke has been embarrassed to tell Emma.
He was waiting for the right time.
He laughed of how he couldn't say those three simple words.
Now Emma, his true love is dead.
All because of those three simple words…


I love you.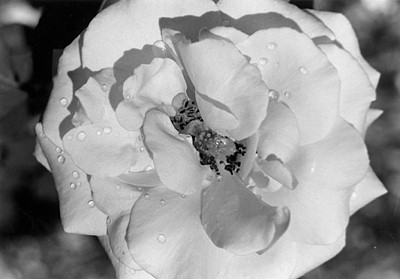 © Kristin O., Quincy, MA