Heart of Gold
June 4, 2011
"You know I can't remember my life without him, he is just so wonderful", she sighed.
I simply rolled my eyes at her, how I survived those ten minutes with her is a mystery to me.
"Isn't he the most gorgeous thing you ever set eyes on; he has a brother too", she paused for effect, "whose single", she finally added.
"I already have a boyfriend", I hoped my words were as chilled as I intended.
"Oh but Helen you could do so much better", she winked at me.
I glared at her feeling a sting of pain run through my body, I didn't care what she thought, but it still stung.
She shrugged her shoulders, "suit yourself, I was just trying to help you out."
Kate thought she was so great, her plastic Barbie like hair; the dress she wore was better suited for prom not a benefit tea. Poor guy I thought looking up at her "Prince Charming". The whole school knew she had asked him out and he didn't have a clue what he was getting himself into when he said yes. She had made him think she was a perfect angel.
"His heart is made of gold", she whispered to me as she waved and gave him a cheesy smile.
I'd had enough of this, blocking out her chatter I scanned the room looking for one of my friends. I spotted him standing with his family, his arms were crossed and I could tell he was miserable and wanted to be anywhere but here. He appeared to be scanning to room like me, he caught be eye giving me a smile that only he could do making my heart melt.
Turing to Kate I smiled with much effort, "they say gold has no impurities, it is supposed to be perfect. But when you think about it gold is hard and cold, it is a rock with no feelings or life. So does that mean a person with a heart of gold is the same? You can wish for a heart of gold but in reality no one is perfect. Anyway who would want someone with a heart of rock, is it possible to love a rock?"
Slightly grinning to myself I left her gawking at me in horror as I walked toward the boy I loved who was perfect for me no matter what anyone says or anything he does.
They all can have a heart of gold, but one thing I do know is that I want a heart of flesh and blood, not a heart of gold.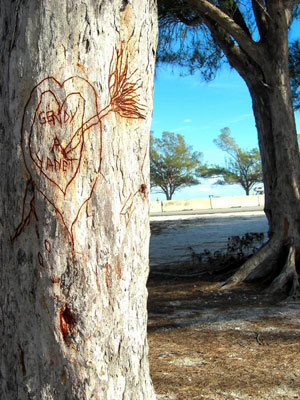 © Richard F., League City, TX