A Walk To Remember Continuation. My Verison
March 16, 2011
I sit by the water in my blue shirt, my tan pants and my brown leather shoes. I sit there looking at the water wishing you were here with me; wishing that even though you left me it was for a good reason. And that reason is not one for me to be fighting with god. I close my eyes. The image of you appears. Your eyes. Your smile. Your love; all there with me like it used to be. I open my eyes and whisper into the wind, "I love you". I know that our love is like the wind; even though I can't see it anymore, I can still feel it.


I can still feel your love for me; supporting me, changing me; letting me see the real me. Sometimes I wish you never left; sometimes I wish the battle from your disease had just disappeared. Even though I know I can never have you back in my arms; I know that somewhere out there you're still watching me. And every day that I wake up I know that imp still watching you. For where ever you are; wither it be heaven or here on earth I know that whenever there is wind there is our love. We can't see it but we can both feel it. I look behind me at your grave stone; without getting up I just look at your name; your date of birth, and the date that you left me. The last thing I look at before getting up is your picture and the saying underneath, "love is infinite, and nothing can judge it, no matter where you are imp always with you no matter what."


I grab my thermos of hot coffee, my two blankets and your telescope. I put them back into my bag then I stand up and look at your grave again. I slowly walk to it, kneel down and kiss your picture. I smile and look at you smiling back at me. I put the flowers I brought right beside your picture. I get up slowly looking over the water again; put my backpack on and head off to my car. My backpack gets put in before I go in to drive away. I close the trunk then look back over the cemetery; I remember that night I named the star for you. I look down with a sigh and get in my car; I drive to your house and sit on the balcony.


I set up the telescope just like it was the night I asked you to marry me. I sit in the chair looking up at the stars I say, "will you marry me" then I smile. The Next day my mom takes me to the place where your mom and your dad got married; where WE got married. I walk down the aisle picturing everyone's faces; their smiles, I look up at the altar remembering exactly the look on your face as you walked toward me on your fathers arm. I stand there and close my eyes and mimic every move we make every word that was spoken that day. I open my eyes again and look at my mom knowing that soon enough I too will be joining you up there in heaven.


My fight is slowing down now as I lay in a hospital bed. My mom stayed with me until finally I lost the battle, I closed my eyes and as I take my last breath I see you, and you see me. Most people say that death; no matter what way you chose to go will always be judged by how you lived your life. Mine was not, as you are now with me 24/7; my love; our love to stretch on for eternity. Just as it has been ever since I first laid my eyes on you knowing you were the one and I was your angel. My mother had me berried next you with the same saying on your grave stone. Our wedding rings together on the grass near us. The only difference of our grave stones our dates of which we both died mine 10 years longer than yours.


I wish I could say that you lived a long happy life, but that not for me to say. As for my life, if you had not come into it, I don't know what would have happened. I probably would not have made it to college or medical school. Jamie Sullivan you have changed me so completely no words I can say can express my love for you. I Landon Carter now deceased with you by me can say I have lived a happy life I just hope that the readers who happen to cross this will to.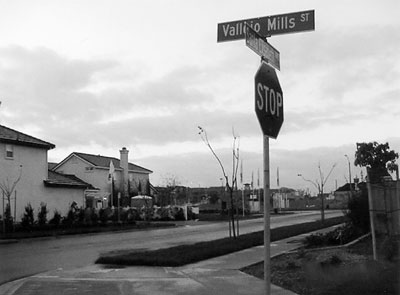 © Anthony Q., Chula Vista, CA