Paper
October 1, 2010
She opened her hand and in her palm laid a simple paper heart. Julie had been nervous all day, her heart was pounding like a drum and her mind was racing with questions, but the question she wanted the answer to the most was will he take the old, torn, heart that had been broken repeatedly. The heart was thin and it was the size of a quarter, the color was red but a faded red. It had faded over time because it had been used like an old washcloth that was simply forgotten. In the middle of the heart, there was a hole. Something was missing in her life and she thought that it had been him. The person that she longed for, all she thought about was he. She always imagined him holding her so close that she could hear the steady beat of his own heart and kissing her so passionately that each kiss felt like she was falling, except maybe this time someone would catch her. Julie hoped that he would fix her heart… the paper one.

It was a beautiful autumn evening, the leaves were changing colors, the wind was blowing only slightly and the sun was a delicate orange. She looked up and closed her eyes fantasizing about what would happen. She imaged that he would slowly take it out of her hand and press it to his lips and then place it by his heart and say "Only you." In her translation that would mean, you are the only with that I will ever want. She smiled at the thought and a shiver of excitement ran down her spine. Earlier that day she arranged for them to meet in the field. She told him this pacific place, because it was were both of their houses was closest and when the sunset they could watch it go down peacefully together.

Julie walked for anther five minutes until she saw him waiting for her. The suns radiance outlined his body making it look as though he was glowing. She wandered her way to him. He turned around his smile was big as though he knew what was going to happen. No words were exchanged. Julie just took a step back and outstretched her arm to him and opened her palm were the paper was sitting. He stared at her and his smiled faded slowly. He closed her hand and pushed it to her chest. Then, as if nothing happened, he walked away as if he did not care. The sun was starting to descend, and the blue of the sky and the pink of the clouds were turning a dark blue. Julie looked down; she could not bear to see the sun mocking her disappointment.

Julie could not believe what happened. He walked away; he declined her offer, just like that, just like everyone else. She remembered him telling her repeatedly that he was different that she could trust him, he said that he couldn't dream of ever hurting her. He said that he was...different. Tears just started to drip from her eyes. She still stood in the place, her hands still on her chest. She removed her hand from her chest and opened her palm to see if her heart was still intact...

Just like that heart, and just like that night, it had died and fallen apart...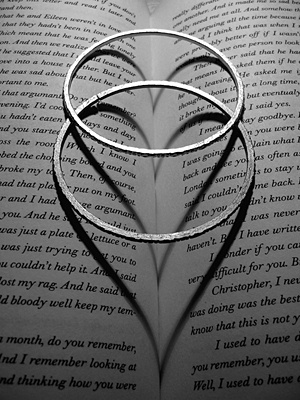 © Julia K., Old Tappan, NJ