Letters to Opal
May 26, 2010
Opal—your words are so dearly imprinted among my recollections of you. Glimpses through the peephole of your door, shy giggly stares, the façade of stamina swathing the perplexed little boy inside. I stood outside of your doorway, baseball in hand, hat on head, everyday for the temperate days of autumn. You were the only girl I knew who willingly came outside and challenged me to the end of my days. And beat me. You were the only girl I knew who could strap on a dress or a pair of shorts and a tee-shirt, and still look incredible. It was my secret notion—your beauty—or perhaps it was just a fact that took years to develop.

Opal—we used to play tag by the Oak tree, remember? The gentle leaves would dance down and land onto the lush lawn, swaying to a chronic beat. We'd swing on the tree branches, masking ourselves behind the spectrum of colors. It was a premature season—the leaves changing months before.

One day, a sizzling August day, you chivalrously swung up to the highest branch—a task we were yet to complete. Gaily you smiled, dancing on the top of the world. And that's when it happened. You swiftly tangled around the branch, plunging down towards the grass. Our morbid days began. Your cast was blue—sky blue, but not in a literal type of way—and my signature was brazenly plastered across the length. You carried on nonchalantly, but my possessive boyish manners took over. I kept you away from dangers, protecting you every minute, every second, every day. Perhaps you were too young to ever understand the poignancy in my actions, but there were subtle meanings.

I changed that summer. Puberty seemed to have struck me years early—emotionally, not physically. These feelings—peculiar feelings—they emerged. I didn't know what to think. What were they? What did they mean? Why was it that every time I glanced at you, my insides bubbled? I summoned explanations, but these questions were always kept bottled up inside of me.

I guess I wasn't the only one who changed that summer. You did too. You created a barrier—maybe it was just a girl thing. A personal bubble they say. It was more. It was as if I was shielded from your life. These questions were always left unanswered.

Opal—I was hoping you could answer them now. You certainly meant something to me. Did I mean anything to you?

Did you love me back?

I guess it's too late, Opal, because now you're just another face in the crowd.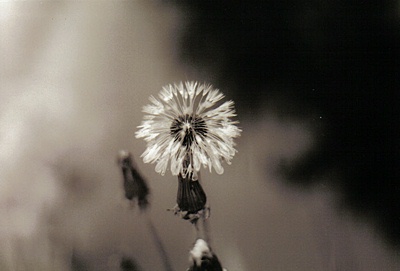 © Sarah S., Poland Spring, ME