Loves Direction
May 13, 2010
They had nothing to say to each other anymore because they already knew everything about each other. The silence seemed to build an invisible wall between them in an instant. How was it even possible that when you know everything about a person when you look at them they are still a stranger to you? But finally he broke the silence that had washed over the room.

"Lilly," he said. "If you don't love me then why did you even bother coming here today?" The look in his eyes said that he was being completely serious.

She took a moment to find the right words before opening her mouth to speak. "I came here tonight, Lee, because love brought me to this place tonight. But ,Lee, I am leaving here today because love has put me on a different path."

The words had given her an extra burst of energy. She grabbed her bag off the floor and fled from the building. As she ran out the door it felt like her heart was actually breaking in two. She had always dreamed of leaving but she had never realized it would be this hard to walk away.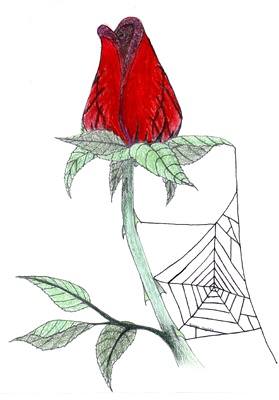 © Tommy H., Marlow, OK