A Smile
March 5, 2010
A smile.

That was all it took for me to notice him. He turned to face me.

"Hi," I manage to barely choke out. I had no idea who he even was. He was new to the school; today was only his second day.

"Hey," he says. "I know you probably don't remember me. I know your aunt, and she introduced us when we were much younger." He stares at the ground.

He turns to walk away, and I feel my heart deflate.

"Wait," I said, grabbing his arm, "what's your name?"

"Eli," he says, walking away.

"Eli," I repeat to myself. "Eli."

*****

Later that day, we "run into each other" in the cafeteria, which basically means I hunted him down and intentionally bumped into him.

"Sorry...?" he says, distant. It comes out sounding like a question.

"It's fine," I say, concealing the fact that I knew I was the reason we collided.

"Hey," he says, his voice changing to a whisper, "meet by the water at 5."

"Alright," I say, biting my lip. "See you then."

Walking out of the cafeteria that day, I wondered why I had agreed to meet a stranger at the beach.

I got my answer when I got there. The first thing I noticed was his smile. It was his best feature, and he, knowing this, flaunted it often. He looked amazing, which only made me more nervous.

That day, we talked. I realized I did actually remember him. He'd been my crush (and still was). That very day was the day we agreed to be boyfriend and girlfriend. It was a fairytale come true, and all I could do was smile.

*****

A few weeks later, while we were happily boyfriend and girlfriend, he took me to a fancy restaurant. It was awkward that night; we were both distant.

At the end of the night, he held me in his arms, saying, "Good bye, Ali." He looked deep into my eyes, smiling. "I love you."

I thought for a moment, contemplating how to respond. Finally, I said, honestly, "I love you, too, Eli."

When he dropped me off that night, the last thing he said was, "Good bye, Ali." And he smiled his signature smile.

That was the last time I ever saw him. He had left town, without telling anyone, and no one knew where he had gone.

I still remember his smile, his crooked, yet somehow perfect, smile.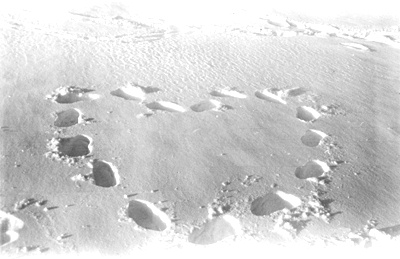 © Kim B., Marblehead, MA