Lost Out There
February 22, 2010
A vain trip. He was nowhere to be found in Chicago. She hadn't expected him to be there but that flicker of hope had given her hope. A tiny hope that crushed once her again.

The people rushed by her, dragging their suitcases along the tiled floor, some conversing nonstop on their phones to strangers or family, sipping the last bit of coffee. Children held onto their parent's hand, wailing and crying. She fazed at the individuals speeding by, yearning to be part of some bond. Eyes danced with joy and anticipation while hers remained gloomy.

She deliberately examined the map on her knees of various destinations. Venice, L.A., Sydney, Paris, Toyko…Too many, she thought. Her head spun wildly at the flights she'd have to endure to find him. Hesitantly, she stood up from her seat to the nearest desk to order a ticket. On her way there, she reviewed all destinations. She made up her mind for Nashville. They had spent a two week vacation there. Maybe, just maybe, he'd be there. She couldn't bear the thought of another failure to have to return to another airport. She had been trapped in this routine for two years but she'd continue all her life traveling the world to encounter him. She'd fly all seven continents to tell him the truth. To tell him that she'd lied.

The lady at the front desk handed her a Nashville ticket. Slowly, she crossed into another destination.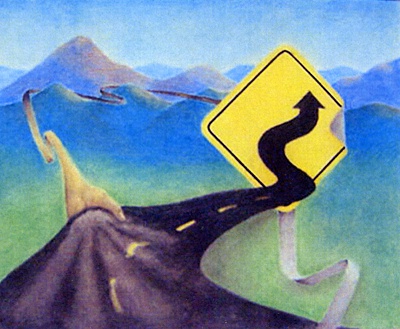 © Tyler W., Muleshoe, TX