Foreign Love: Chapter 8
February 16, 2010
I woke up with the sounds of sirens. I was on gurney inside an ambulance. I found James sitting next to me staring. "W-W-What's going on?" I asked. "Well as you can tell the ambulance is here with the police and they're treating for the bruises and cuts you have." "Oh."

Then a cop came into the ambulance and said "So how you feeling?" he asked. "I'm fine it's just my body still aches a little and my head hurts a little" I answered back. "Well then don't worry because your pain will go away soon. So I need you tell me what happened." "Well me and James were racing each other from the park and I looked back to see this horror on his face. So I turned around to see this car swerving towards me. I remember that my legs couldn't move and then all of sudden James pushed me out of the way." "Uh-huh, well do you know how the car crash actually happened?" he asked. "Nope I didn't see what was happening" I answered. "What about you young man?" he asked. "Well no I was paying attention to Tiphanny as she was running and then I looked up to see that the car was swerving to her direction" he answered. "Kay thanks for all your help!" he said before stepping down and leaving.

"So, are you okay?" I asked James. He nodded a yes. I rested my head back and looked up at the ambulance's ceiling. James stood up and sat on the gurney next to me. He leaned in closer and touched my face. He used one of his thumbs and rubbed one of the scrapes on my face back and forth. "Don't worry that scrape is going to be gone soon" he said with a smile. "I know" I whispered. He smiled and lightly kissed the scrapes that he was rubbing with his thumb and left.

I reached into my pocket and grabbed my cell phone. I hit two which was my mom's number for speed dial. "Hey mom, it's me! I know you're at work but I'm calling you because there was an accident and well I probably would have died if it wasn't for James and I just wanted to let you know. Well call me back as soon as you here this message and I love you. Bye."

I got up from the gurney and stepped down the step. I turned around and bright sun-light hit my face. I squinted as I walked. There was grey smoke coming out of both cars that crashed. By the sides of the two cars were pieces of shattered glass. It was a mess.

The two drivers were being questioned by the officer's that had come while James was sitting at the bench. I walked over to him and sat next to him. "Hey" I said. "Hey" he replied. "What's wrong?" I asked. "Oh it's just that we're missing the movie we were supposed to see." I laughed and said "Yup but I'd rather miss the movie than be dead!" He looked at me and smiled. "Same here" he said while hugging me.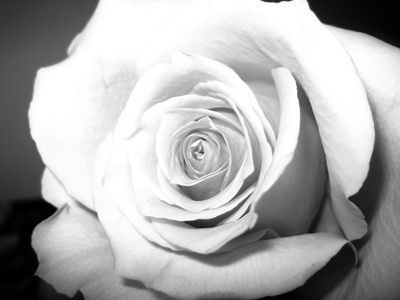 © Kimberly C., Houston, TX