Truth or Dare (Would You Rather Sequel!)
February 16, 2010
Four year old Hayden and three year old Ella are running around the big front yard, excited. I finally got the single family home I've always wanted. It's blue with yellow shutters planted on the chilly, foggy land of San Francisco, California.

With finding a home, immediately having my little boy and little girl, and my modeling career taking off, I still find time to be with James. I said yes to his proposal and married him before moving to California.

Today is particularly sunny and warm for May, so James and I decide to take the day off and go to Crissy Field Beach with our four kids and Jimmy, our english bulldog. I strap Hayden into his car seat while James puts Ella in hers. I catch James look at me like he did when he proposed to me, absolutely happy.

I take the passenger seat and slide on my Dior sunglasses. James climbs into the driver's seat and pulls out of the driveway.

"Momma, Momma!" Hayden calls. "Where are we going?"

"Yeah, Mommy, where are we going?" Ella repeats excitedly. Jimmy barks.

"Quiet down, kids. You'll see soon enough!" I turn around and smile. They smile too, they love surprises. I turn the radio on to "Let's Just Fall In Love Again" by Jason Castro. My gosh, he's still singing these days. James takes my hand.

We drive for about 30 minutes before we get to Crissy Field Beach. It's 11 a.m. James and I take Jimmy and the kids out of the car and grab the umbrella, bag full of toys, towels, and picnic basket out of the trunk. My white sundress ruffles in the breeze.

We pick a spot near the shore. Hayden runs straight to the ocean. Ella and Jimmy follow.

"Kids! Come put on some sunscreen first!" I yell after them. They speed back. We sit on a beach towel. I take off Ella's yellow tank top and lather SPF 30 on her.

"Mommy, you're tickling me!" she giggles. I laugh and dab a smudge of sunscreen on her nose. Hayden already put sunscreen on himself. They grab their shovels and pails and run to the water. I put on my straw hat as James rubs sunscreen on my shoulders. He kisses my neck, then my cheek, my lips. I pull away to hear,

"Elizabeth!" It's Paige, my best friend since freshman year in high school.

"Paige!" I jump up and hug her. Her red hair flies around her face. James hugs Paige as well. "It's been so long since high school! How've you been? Do you live around here?" We catch up talking for a while, keeping an eye on the kids and Jimmy. Her very tan boyfriend, Alex came too, him and James chatted.
We call back the kids to have lunch. We eat various sandwiches, chips and drink juice. After an hour, James and I play with our children.

We splash about the ocean, swing the kids around by their arms and build sandcastles. In the middle of the day, it gets hotter so more sunscreen is applied to our skin. We all play and laugh.

Around 7:45, it gets cooler. James and I take a walk by the gigantic rocks lining part of the shore. Paige and Alex agreed to look after the kids for a little while. The sun is sitting on the edge of the Golden Gate Bridge. You can see Alcatraz from here. James holds my right hand, swinging it as we walk. It's quiet.

"Let's play Truth or Dare." he suggests. I smile, we haven't played any games like that since our senior year.

"Truth or Dare?" I ask, he picks dare. "I dare you to take off your undershirt, pound your chest and scream like Tarzan to that seal." There's a seal sitting at the edge of the shore. He does so that the seal claps his flippers. We laugh.

"Truth or Dare?" James asks me. I pick truth. "Okay... Is it true you think Alex is cute?" Oh, god. How does he know? I look at him, wide-eyed. He laughs. "I'm just kidding, Liz. Calm down." He dabs his undershirt on my forehead. I have got to stop sweating when I get nervous.

"Truth or Dare?" He chooses truth. "Is it true you wore a chicken costume to your middle school graduation?" He chuckles and nods. I giggle too. We sit on the rocks, staring at the ocean, continuing our game. So far, we've dared each other to do crazy things and answered uncommon questions. It's my turn again.

"Truth or Dare?"

"Truth." James puts his arm around me.

"Is it true that you love me?" He pulls away in shock.

"Of course, Elizabeth! Of course, I do." He rubs my shoulder and kisses my forehead. This just makes it so much harder.

"Truth or Dare?" James asks me.

"Dare." I say.

"I dare you to kiss me." I begin to sweat again. I touch my lips to his. This kiss is so weird. Well, not weird, different. There's no spark. I turn away from his face. I just know he looks confused even though I can't see it.

"Truth or Dare?" he asks me.

"But it's my--" I begin.

"Elizabeth, please, just answer my question."

"Truth." I let the word out.

"Is it true that you don't love me anymore?"

I gasp.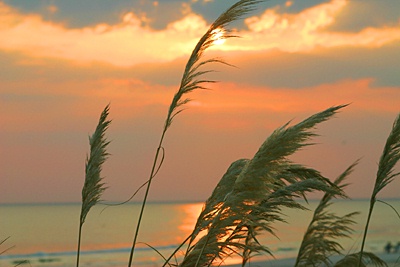 © Jonathan L., LaGrange, GA