the memory of your love part 2
February 15, 2010
A diary with a lock, he must have been thinking about me almost every day while being apart. Melony wonders if she should open it or probably think of walking away. For hour`s I thought about it and went with plan b.
"Hey Cathy, I need you".
Cathy all of a sudden dropped the phone and knock until I opened. Her expression tense as a smack of misfortune. "What is it melony?"
I`m heartbroken "Ben left me a diary"
Cathy is surprised about Ben being back in my life. She glimpses and see`s a key on the table. Cathy takes the key and open`s it…
"No Cathy don`t".
Cathy drops the diary to the floor "melony he broke your love, maybe there`s a reason why he left so quickly.
I don't know how much pain and suffer I could take but maybe there`s a reason for his disappearance.
"Maybe I'll open it tonight".
Cathy didn`t like the expression on my face "but don't you wanna know, what he wrote".
"Yea but later on"
I take the diary from her hand and shove it in the cabinet. Cathy eye`s won't stop, so I take her shoulder and push her out the door. "Come on lets head to the mall"
At the mall, I begin watching the water fountain located in the center of the cafeteria. Cathy sipping her smoothie said`s "melony".
My eyes go back to her, "yea"
"You know, whatever you're going thru, I'll be there"
"Yea, I know. That`s why you're my sister".
That night, I held the key and switch the lock on that diary. Not only was it empty but as soon as I flip the pages. Some magical force pulled me right in. it felt like traveling thru space but instead he created a machine to take you back in time.


Melony sat in a bench and saw somebody sitting next to her, she look to her right and saw him reading a book "sign`s of the truth". I put my hand on his shoulder and realized I never exist. He seemed to be waiting for somebody or chilling out with the ducks in a pond. Ben drops the book and walk`s towards a girl dress in feathery yellow blouse and jeans.
He put his hand on her chin and kiss her so gently on the lips, I couldn`t feel a thing. The tears, the love I had for him fled away. "Ben you cheated on me"
I shouted from the top of my lungs, until it hurt no more. Obviously he couldn't hear me, cause of the distance. I was a stranger, a piece of dust which fell from the sky.
"Melania, my sweet melania"
Wait he used to call me like that, oh on what is going on,
"You're in a dream"
Somebody spoke, who`s showing me this horrible tragedy, "it is me"
I turn around and I see an angel who`s voice became soft and almost perfect like the mid air. I held the diary in my hands and kiss it very softly. "What is going on?"
"Ben wanted me to show you the reason why he left, you see that girl over there. It`s you, he never stop talking about you melony. Ben always loved you and cherish you with his heart".
"Then why did he leave"
"I must go"
"No, wait"
"You must find it out on your own".
The angel disappeared into thin air. I watch them and I saw how he use to look at me before he left. Every day, my love for Ben grew and my hopes for him to return waited.
After 2 hours of playing happy couple, Ben pulled her up and took her somewhere he could cherish his love, the same way he did for me.
Minutes later, I followed them to a restaurant:
"What will it be sir"
"May I and the lovely lady have some whip apple pie?"
"Right away sir"
The waiter soon leaves off to the kitchen….
"Oh Ben you shouldn't have"
"Melanie, a girl like you should deserve something Devine"
He took her hand and touch it so smoothly. It`s like he whip cocoa butter on his arm and made it all better..
"So ben, where are you going this time"
"Might as well go to vine city, take you with me sometime"
"I'd like that"
So the waiter came with one apple pie and said "enjoy"
Ben took a piece of pie with a fork and fed to her, almost the same thing you would see at a wedding. Not only is he perfect but he knows how to impress a girl.
They then left the restaurant and headed home. I didn't know where to sleep so I turned around the clock. So it became evening, the weird apart.
Every time the clock hit 1:00 pm, Ben always had an excuse to leave without Melanie knowing anything. 2 weeks past and he kept doing the same thing over and over again.
I drove with him and the entire time we drove back and forth. Ben didn`t notice me. He couldn't even look at me for one second.
As he turned to falcon st, I notice he stopped at a house painted all purple. The house was old and just plain filthy. Ben got out of his car and knock on the door"
"Hey jewel, how's it going?"
"Fine, I guess"
Who is this jewel guy, Ben spends all his time with and why does he keep acting so strange.
"I love her jewels"
"Dude, I know you do"
"But I don't know how to tell her the truth"
"dude you got to do it, there`s no turning back"
What is going on, my head spined for clue as he kept repeating the same thing over and over again. I`m so caught up with Ben's situation, I can't figure out his deal with my heart.
"Then what do I do"
"Tell you're leaving, tell her you don't ever wanna be with her. Ben the time is changing. This is it".
"No I can't"
"Dude you`ll come back for her, I promise I'll keep her safe"
Ben cry`s and his hurt by what he`s going to do. He marches out of the house and runs towards his car.
He immediately turns the car on and drives off to Melanie.
"Ben where were you, I've been calling your phone like crazy"
"Melanie baby it`s all going to be alright"
"What, what are you talking about"
"I'm heading to sleep"
"Ben"
"Goodnight Melanie"
"Alright"
The next morning, as I lay down on the rocking chair, I saw Ben grab his things without waking Melanie up.
"Ben, what are you doing, you couldn't wake me up".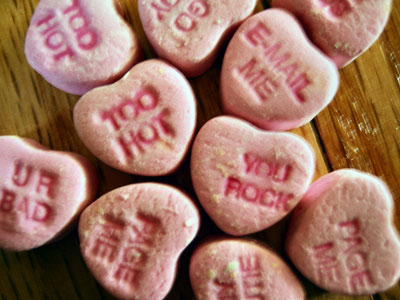 © Valcy E., Stony Point, NY