To the moon
February 2, 2010
I wonder if my life has come to this.
Simple gestures across the room,
Stolen glances,
Secret kisses,
Hidden love notes.
So many love notes...
Propped up on display like the trophies I never won.
But you're better than a giant trophy.
Where will these letters be five years from now?
Maybe already recycled into something better for the world
Or
Untouched, collecting dust among file folders
Or
Maybe they will still be on display,
Waiting for a better tomorrow,
Stuck in the past.
Where will your promises be five years from now?
Will they be forgotten like the letters?
Fulfilled like my wishes?
Or broken because of reality?
You always say not to worry about the future
To stay with you in the moment
Be there for now.
But I can't help but think about my future
And you being in it is only wishful thinking.
I always secretly thought you were the smarter one.
But I grew up in nothing but a
Cold
Sad
Reality.
So I have always believed that I held a greater
Grasp
On reality.
On logic.
On sense. Everything has a purpose...
Every question can be answered...
Everything happens for a reason...
And it's all so stupid really.
All so pointless.
Because if everything has a logical explanation
Then where is the magic in anything?
Is there a scientific explanation for love?
A logical answer to why my heart beats so fast when I can feel you staring at me?
Are you memorising me the way I've memorised you?
I can't bear to look at another face
Another smile
Other eyes
And see nothing but you.
Will you remember me in five years?
Our unforgettable walks
First kiss
Deepest conversations.
Or will I have been that summer fling
High school sweetheart
Pretty smile
I know your shaking your head right now
But darling
Grasp
Life the way I'm holding it.
You can believe in forever because it's in your
Eyes
In your family;
It's running through your veins.
What if I don't believe in happy endings the way you do?
Falling in love
Making it work
Fighting the obstacles.
What if I was taught to live with satisfactory?
Not shooting for the stars the way you do.
You would build your own rocket ship
And take photos along the way
While I sail by in my spacecraft
Grabbing the brightest star I see.
Do you understand?
Oh darling I wish you could.
I wish I could see what you see when you look at me.
I wish I could search into your thoughts
For your untold secrets that keep you awake
Your heaviest burdens
I could lift them
I could try.
I wish we could stay
Naive and
Happy and
Fifteen forever.
Could you try and help me believe in forever?
And build me a hand-made rocket ship too? Maybe we could take off in our rocket ships
To another place
An easier world
Where everyone can believe in
Forever.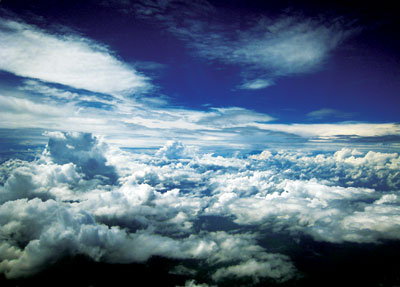 © Jacob W., Oklahoma City, OK