No Makeup and a Pair of Ripped Jeans
January 31, 2010
"You don't have to kiss me, you know." His husky voice sent shivers down my spine.

There had been moments like this before, but none of them had been perfect. In theory, sitting on the back of the pickup under the stars would have been the picture perfect moment for a kiss. But something wasn't right, not yet. But now, standing in my room, with no makeup and a pair of ripped jeans-it was perfect. Even though my dad was in the next room, and I was almost tripping over the mess on my floor, and his bright red shorts were pulled up a little too high for my taste-it was perfect.

"But I want to."

I leaned in and kissed him.

My first kiss.

Everyone has a story for their first kiss, and I finally have mine. It wasn't spin the bottle, it wasn't in a pretty dress, and it wasn't in the rain.

It was in no make up and a pair of ripped jeans.

And it was perfect.

When his smooth, chocolate skin brushed against my light, vanilla skin it was like we became one person- the green of my walls faded as I was whisked away to another place altogether. That was the moment I fell in love with him. It wasn't an icky, gooey, cheesy "I love you" moment, it was a "When his arms are around me, I never want to let go," moment. Whenever I would wonder why I was still with him, I would always come back to this moment. Those 20 minutes changed everything. Those 20 minutes grabbed my heart and showed me what love is about. When it would get hard, and I wouldn't hear from him, or he would say something stupid and I would want to give up, I would always go back to my first kiss- in no makeup and a pair of ripped jeans. It was perfect because it was with him. Because I didn't have to set the stage for the kiss to be perfect. I just had to lean in.

Its been 6 six months today since that kiss. And I would give anything to go back. But now, that pair of ripped jeans sit in a garbage dump somewhere. I haven't seen him since that day. We fought for months to keep our love alive, but it could never get as good as that kiss. Those 20 minutes brought an indescribable happiness that I only believed existed in fairytales. I got to kiss my handsome prince for 20 minutes. If only I could stretch them out to last from now until happily ever after.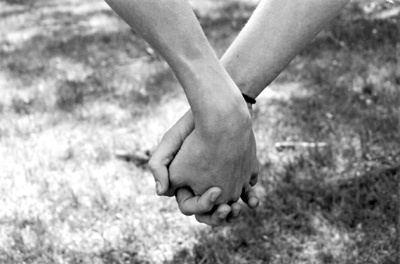 © Alexa T., Pompton Plains, NJ