Keep Your Fingers Crossed
January 19, 2010
I lay awake in my bed, staring at the ceiling. I can't fall asleep. The moon's light shines through the window and onto the clock on my wall. It reads 11:09 p.m.

I know it's silly and childish but, I still wish on 11:11.

I think of something to wish for. That's easy, Walker. I never get to see him because my parents don't like him.

It is 11:10 and 53 seconds. 54, 55, 56… The clock reads 11:11. I wish.



Something taps on my window. I look over to see the branches of our Western Hemlock tree in the backyard scratching the glass. I turn away from my window and try to go back to sleep.



I hear the tapping again. Then it turns into banging. I shudder and turn to my window. Walker! How did he get to my window? It's on the second floor. I untangle myself from my bed sheets and run over to the window, smiling. I slide it open and feel the cool Alaskan air against my cheeks.



"Walker!" I exclaim.



"Shh!" he held his index finger to his lips. I forgot my parents were sleeping.



"Hey, Isabelle. Come on, we don't have much time!"



"Time for what?" I ask. He takes my arm, helps me out of my window and onto one of the tree branches outside. The branch I step on feels cold and prickly against my bare feet.



"Just come on." He laughed.



Our family has had this tree since before I was born. It is way over sixteen years old. My brother, Dallas, and I used to spend all day climbing up and down this tree. I was 6 and he was 12. So I had no problem climbing down two stories.

Or so I thought. I stepped down onto another branch, and slipped. My long, freckled limbs failed to take me to the earth.

"Walker! Walker! My ankle is stuck!" I whispered loudly.

"What?" he said. He already was on the ground.

"My ankle is stuck between two branches!" I tried shaking my way out of it. I struggled. I pulled it out, losing my balance and falling backwards.

"Whoa! Walker!" I yelped. I began to plunge towards the ice covered ground. I landed into his open arms.

"I got you." He whispered. I smiled. He set me on my feet and took my hand in his and we began to run.

I run out of my backyard and into the forest our house was right by. We dart around the many Fir trees to reach an open view of the Northern Lights. I gasp.

"It's beautiful." I take a look at swirling shades of green lighting up the pitch black of the midnight sky.

Walker leads me to a Fir Tree, and sits down, his back against it. A wind blows. His light brown hair dances around his face. His features look as if they were sculpted by Phidias, of Ancient Greece. My red long layers and green eyes don't compare to Walker's beauty.

I shivered. He pulled me in close and wrapped his arms around me. I lay my head on his chest. Walker's heart beat steadily. Ba-bump…Ba-bump… it sounded. Unlike mine which went Ba-bump! Ba-bump! Ba-bump! Ba-bump! My heart always races when I'm with him.

We stayed there for a while, talking and laughing. I look at Walker's watch. It's almost 9 a.m. It's still dark outside.

"Isabelle?" Walker says.

"Yeah?"

"I have something to tell you."

"Mhmm?"

"Well, I, uh…" he babbles.

"Walker, just say it." I laugh.

"I love you." his sincere blue-green eyes gaze into mine.

"Walker… I-"

He leans in for a kiss. His soft, warm lips linger on mine for a moment.

"You were saying?" he says, grinning.

Then all of a sudden, bright lights flash against our faces. And it's not the Northern Lights. Two police cars approach us.

"Yes, Officer. That's the boy who took our daughter away from us." It's my mother coming out of the back door.

The police men turned off the headlights of their cruisers. Mom is in her pink rose printed robe, her hair in curlers. Dad exits the car, him in his navy blue robe with dark circles under his eyes.

"Okay, son. Come with me. You're going to Juvenile Hall for kidnapping a minor." The Cop walks towards Walker and me, getting ready his hand cuffs.

"What? No! Mom, tell the police it's okay! Walker wasn't harming me or anything! He didn't kidnap me either! He just took me out to see the Northern Lights! Mom!" I yelled.

She wouldn't listen. Her arms crossed, her eyes refusing to look into the innocence of mine.

The Police Officer hand cuffed Walker and shoved him into the back seat of cruiser. I ran over to the window to see him.

"Walker, Walker!" I banged my fist on the door. The Officer took the driver's seat and rolled down the window. "Walker! Tell them you're innocent! Tell them you didn't kidnap me! Walker!" Tears began to pour from my eyes and down my cheeks.

"Isabelle, calm down. I'll be okay." he tried to soothe me.

"What? How can you be calm about this! They said you're going to Juvie!" I let out a sigh. "Will I ever see you again?"

The cruiser's engine starts up.

"Just keep your fingers crossed." He says to me. The car pulls away from me and into the forest.

And so I did as Walker told me. I crossed my fingers.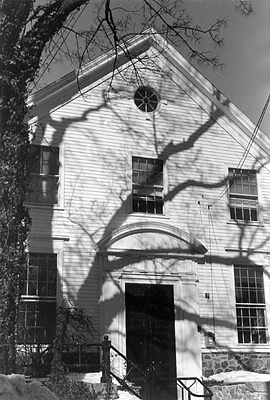 © Lena K., Marblehead, MA