Dear Love
December 7, 2009
Dear Love,


I just want to take this moment to tell you how much you mean to me. I swear,

every time I look into your eyes my life brightens just a little more than usual, and

although we haven't been together for long, deep down it feels as if I've known you my

entire life. This feeling of undying love for you blossoms each and every waking day, and

it's not just my feelings for you that grows so strongly. Every breath you take, we breathe

together; each step we move, it's just another step towards the future as one; and every

beat of your heart reminds me of how many times you've made mine skip. The way I see

it is this, my love for you is as peaceful and serene as the sound of waves breaking along

the shoreline.


I love how we are able to laugh at the most random moments and not care what

anyone else thinks 'cause we know that they've never felt this way. I love how we can

hold hands even if they get sweaty 'cause we realize this is what true love really is. So

Love, I know this may sound silly, but I want you to cry. I want you to cry and let all

your broken dreams and lost hopes fade away because I never want to see you unhappy.

Your fight is my fight, and I never want to see you suffer alone.


Yours Truly.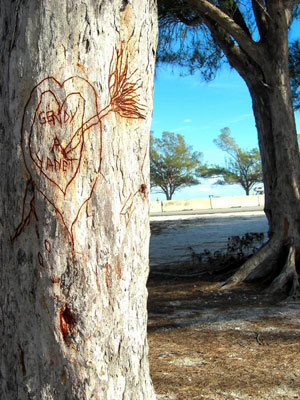 © Richard F., League City, TX