High School Drama 2
October 22, 2009
The next morning, when I walked into the school building, the first thing I saw was Gina. She was cleaning out her locker. I saw her yank a picture of me out, rip it in half, and then toss it carelessly into the trash. The picture wasn't the only thing she had just torn apart, though; I could feel my heart sink down to my stomach.

I headed over to my locker, which was unfortunately right next to hers. I spun the lock, turning it to the correct digits. Gina side-glanced at me. She shoved a sweatshirt, my sweatshirt that I had let her borrow, into my arms. On top of it sat an envelope. I was about to open it, when the bell rang. Gina slammed her locker shut and strolled to her first class. Two guys walked with her, one on either side. I recognized them as the star basketball player and the captain of the hockey team. Fire flashed into my eyes. She's already flirting with other guys?

I rushed to my first class, having spent half my passing period staring at Gina. Just as the second bell rang, I landed in my seat. Ms. Gomez, my teacher, let us have ten minutes to talk while she set up the lesson for the day.

I heard Gina's voice close bye, she was, of course, chatting with her fellow cheerleaders. I turned my attention back to the group of guys I was talking with.
"So, Trent, you're back in the game now, huh? No more girlfriend to hold you down?" joked Andrew, elbowing me.
"Yeah," I answered, trying my best to look happier than I felt.
"Who'll you ask out now? Another cheerleader? Or maybe one of those music hotties? You know they're all crazy about you," laughed Elliott. (He was my right-hand man on the football field.)
"Maybe. What 'bout you? You've been single for almost two weeks now," I teased back.
"Lizzie Lawerance has caught my eye."
"The lead singer in anything that involves music?"
The group of us all laughed. Ms. Gomez called us to attention, then. And the class began……

"Hey, Trent," smiled Emily, my sister. "Have you heard? About Gina?"
"Huh? What about Gina?"
"Apparently, she's been flirting with those two guys in your class; Justin and Chad. She just broke up with you! Isn't that insane?"

I could feel myself becoming sick. Emily scuttled off to the lunchroom, it being noon. I followed her, my eyes burning.

The football jocks saved me a seat, as usual. I took my seat of honor and tossed my lunch down in front of me. I pulled out a piece of note paper and wrote:
"G-
Is it true? Did you dump me, only to date Justin/Chad?
-Trent"

Emily walked past me. I secretly handed the note to her. She instinctively knew who to give it to.
(You're probably wondering about that envelope, right? Well until now, I hadn't touched it.) I slit it open under the table.
It read:
"Dear, Trent,
I'm sorry we broke up, but I just don't feel like I did a month ago. Please understand, I hope we can still be friends,
Affectionately,
Gina Luis"
Andrew handed me my note back as I completed Gina's letter. I unfolded the note carefully. Gina had written back:
"What? Who told you that?
G-"

I scribbled back that a couple people had told me; the entire football team having told me. Again, the note returned after it was passed to her.
"I'm not flirting with them. We're just hanging out together."

I ripped the page into tiny pieces. Getting up to throw my garbage out, I heard somebody following me. I spun around, hoping to see anyone but Gina. And yet, there she was.
"You're jealous," she stated, smiling wickedly.
"No. I just wanted to know if that rumor was true."
"Su-ure. I'm not flirting with anyone; yet at least," she added under her breath.
I turned my back on her. My next class started in five minutes, just enough time to get to my locker.

Once I entered my combination, I pulled the door of my locker back. As I did so, a pink note fell onto the floor. I reached down and picked it up.
"Hey, so you're single now?

Call me: (432-) 606- 3099
Ruthie Smith"

Ruthie Smith? Head Cheerleader? Wants me to go out with her? Being quarterback has some perks, I guess. But, what about Gina? I still love her. Would it be wrong to lie to Ruthie and tell her that I'm over Gina?

Why is life so complicated………..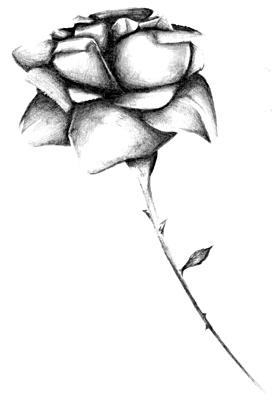 © Yisrawayl G., Philadelphia, PA