Country Girl in A City World (Part 1)
September 30, 2009
It was a rather boring day, on the most boring day of my life. I was driving to the long highway to my new home in New York City. I grew up in the country, lived in the country all of my life, and know my family wanted us to live in the city, I don't think so. The city is first of all huge, most likely will get lost all of the time, and then how would I get home. Next, there no way I will be able to ride to school on a horse; I would have to take this horrible thing called the subway. What kind of person gets to school by riding on a packed train that runs under the dark, scary, cold ground. I look out my window and sigh, all of the corn felids where gone and in its place where big old buildings, about 100 feet tall. "Good bye, my sweet home." I whispered out the car windowing, hoping it would carry home.

"Come on pumpkin, it can't be too bad in the city, besides, I hear it is great for shopping." Mom said with a smile as she tried to cheer me up, but she new shopping was not the key. I was one of the few teenage girls who hated to shop.


"But it is not home." I winded, and then my mom's smile trened into a frown.


"Saraly Anne Moonshine, I don't not want to hear another world about this move, understand." My mom demanded in a mad tone. I knew I should have not said that, but I had to, I hate the city.

"Fine." I grumbled before looking back out the window. I wanted to blame my mom, but I knew that it was not her fault, but my stupid dads. He said he loved my mom, yet he cheated on her, for my mom's best friend. I remember the day so well. I was walking home from school, and when I walked inside the house, I saw my dad kissing her all over, it brought pain to my heart. How could he do that to mom, how could he do that to me.

"Here we are!" Mom said with joy as we turned in to a big group of apartenment homes, one of them being my new home. Mom parked the car and we both got out. I walked up to the edge and looked at the city, it was so huge, I could see all the way to the farms from here. We went on inside to the front desk. "Hello, my name is Sinclair Moonshine, I just moved in to room 625, and I need my room keys." My mom said.

The receptions' this looked at her list of paper. "A, here we are, room 625, here are you keys, don't lose them and I hope you like it here." Then the woman gave her two keys.

"Thanks you." My mom replied as she walked toward the stairs. "Here is your key." She then handed me one of the shiny, new, sliver keys that would open my new home. When we got to are new home, and opened the door, I almost gasped at the sight. It was so small compared to are old house. There was a tiny family room, a small kitition space, but I knew we could make that fit pretty well. I walked into the next room, which was mine. It had a nice few of the city, and if you look far enoth you can see the farms. I sat down on my bed that my mom moved in last week. She insed that she get everything all sat up before we moved and she wanted to do it all by herself, so this was my first time here.

"Mom." Was all I was able to say at the next thing I saw, a picture of my dad when I was a baby.
"I know you hate him, but he is your father and he still loves you." She said in a comforting voice. I knew it was true, he still did love me, even if he was with a different woman now. I sat down on my bed and looked out the window and noticed something, that was not a view of farms, but a sign that says 'Come to Country Farms Restant, with have the best home cooking in town.' The only real home cooking was at my home, my real home. I turned on my radio and the song 'You Belong with Me' by Taylor Swift was playing. I hummed the tune in my head, I loved this song, but then an idea hit me with a train running at 100 miles per hour, my mom is a lot like that pore girl; thinking how my dad belongs with her made my cry.
I left my room and went over to the phone and I decided to call my friend Star. She moved to New York City five years ago, so now we lived in the same city. I dilled the number that I knew at heart, for I called her ever day since she moved.
"Hello, may I ask how is calling." I heard Star say. She did not realize it was me because I never told her about the move.
"Hi Star, it is me, Saraly." I replied into the phone. "And you will never quses where I am right now?"
"Um, at some place; I really have no clue, where are you Saraly?" she asked, being confused why I asked her that.
"I'm in New York City." Then I heard the phone drop to the ground, and she picked it up.
"Your in New York!" she excaslimed with joy. "How come?" I knew she was going to ask that. I went all of telling her what had happened, she asked for details', and some were so painful to say, because I did not like thinking about that day. Star ended with her normally saying in life. "Wish upon a hidden star and maybe your dreams will come true." Maybe she was right, maybe mom and dad would get back together. I believed it would happen, but deep down in my heart, I now it will never be that way again, it was nothing like the song, 'You Belong with me' it was more, we will never be.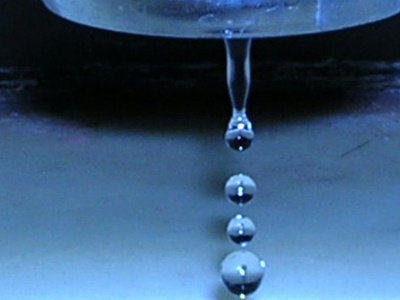 © Brittan S., Chino, CA