Today Was A Good Day
November 29, 2017
My name is Austin Post and I live in 11373 Elmhurst Queens just about the poorest neighborhood in Queens. Half of the residents here are immigrants and don't make much money. My father is a plumber and my mother washes dishes at a small diner. If you live in this part of town it's quite likely that you will be staying here, and you never hear of anything that happens to anyone good here. Which almost makes you think that maybe it's true that you can't escape and maybe you shouldn't even try. That's how I used to think of it, but I'm going to tell you about one of the best days of my life.
           July 11th and I was just about two weeks into my summer vacation, and I had not done much for these past two weeks so I decided to take the subway to the big city of New York. Now the subway trip is about 40 minutes to an hour which isn't too bad if you have earbuds and a full battery. I didn't really have a day planned out, but I did know one thing; that the monster living in my stomach making all those sounds and growls needed some taking care of. The first thing I did after the subway trip was grabbed some pizza from Stoney Pizza Co. which I can say hit the spot. By now I only had about $95 bucks which were plenty for some Krispy Kremes, I only got the glazed ones because those are by far the best. As I was inspecting the sights around me looking for the next place to stop I stepped on some object that nearly tripped me. I reached down for the object and it was a leather wallet which was quite bulky, as I opened it up I could see the cash bulging out of it. I could feel my eyes getting bigger, there were $430 dollars in there which is a lot for a 16-year-old. Now I know you might be thinking I'm a bad person for taking the money but in my defense, there was no identification, and what are the odds that I will find the person who lost the wallet. In any case, I will probably spend the money better than the previous owner would have.
         This is the best thing that has happened to me in a while, and I know just what I am going to do with this money. So I went to the Vans store and picked up a brand new skateboard all decked out sparing no expense I wanted the best of the best. I still had a few hundred dollars left so I picked up two pairs of Stefan Janoski shoes that I always wanted to get. As I got back on the subway I felt that upsetting feeling that I had just spent all my money and I had nothing left, but I can't complain because today was a good day.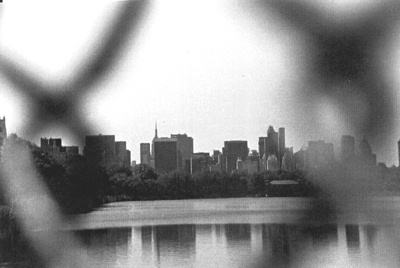 © Sarah M., Phoenix, AZ