Resilience
May 20, 2015
There are so many ways to die in this world that it's honestly a miracle most of us get home every night.  All it takes is one fall, one chemical we weren't supposed to drink or breathe, one parasite in the right organ, or even one animal who realized it was hungry right as you walked by and that's it.  Your life, your very existence has ceased.  You are no longer here.

It's very strange to think about, but just by being, you're tempting fate.
While this may seem like a dismal fact, it is actually a testament to the durability of the human race.

On one hand, if we drop from just a little too high, we'll die, but on the other hand, people stumble over things all the time and shake it off like it's nothing.  Although too much of a certain chemical can kill us, large doses on a regular basis of others don't affect us at all.  Many people even survive ingesting poisons either by luck or the skill of doctors.  Some parasites destroy us from the inside out, but others are crushed by our own bodies or defeated with the help of science.  While some animal attacks are fatal, countless stories remain of people who have fought off a mountain lion or scared it before it could attack. 

Not everybody is that lucky, and each and every one of us will fall victim to something someday, because the burden given to us at birth is that we are all fated to die.  Tragic as it may seem, it's just the way it is and always has been.

However, every single person in this world cheats death from the moment they open their eyes in the morning because our entire planet is configured to be dangerous and deadly, and yet most of us manage to live and even thrive here despite the obstacles.

Although we're fragile, we're also resilient, and that's what's special about us.  We're porcelain reinforced with steel, delicate, sturdy, and beautiful all at once.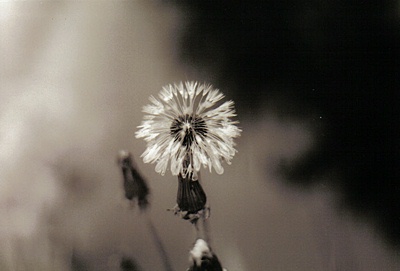 © Sarah S., Poland Spring, ME