The Encounter
February 5, 2014
I found my way to a trail that was great for a leisurely hike or bike ride. I put my ear buds in, turning on a playlist that Trinity had uploaded for me, it was filled with all of her catchy pop music, especially One Direction. It was not as bad as I originally thought it would be, though it was not my first choice. I walked by myself looking through the trees that surrounded the trails. The Spanish moss tangled through the branches and the cicadas chirped in rhythm as usual. It was the kind of southern charm that the rest of the country talked about but could never understand until they were there. The Spanish moss gave a neutral color to the bright greens and rich browns that the trees provided. The Valley was not the most eventful place to adventure, but it made for a great weekend getaway. These trails were the best part. I took out my camera and began snapshotting the natural beauty that the scenery provided me. Silently, I thanked the guy who was sitting under the tree with his nose in a book, it made for a very picturesque picture. I snapshotted a couple of pictures of him, the light at different balances and from different angles of his face. Then as my eye was looking through the lens of my camera, I noticed the subject of my photo was looking directly at me.

"You know, I have a fee for my modeling sessions, especially the surprise ones," he told me as I removed the camera from my face.

"Sorry, I'm not a professional. I just couldn't pass that photo up," I told him.

"Well I guess for that my fee would be that you just let me look at the pictures," he requested.

"I suppose that would be okay," suddenly I felt my cheeks going flush and I realized I might seem like a complete stalker. "I can delete them if you'd like."

"Well if they add twenty pounds like they say the camera does, then I might say yes, but otherwise, I don't see why that would be a problem."

I strode up the trail to where he was sitting on a log under a tree. I sat down next to him. He leaned close to me as he looked at the pictures on the play back screen. "Well, those are remarkable," he complimented. "Are you from here?"

"Yeah, nine months of the year I live in Midland, and then three months of the year I am in Surprise Ridge," I told him. "You?"

"I'm from Harrington," he said.

Harrington is the small town that is just a little inland from Surprise Ridge. The river that I swim at is the same one that runs through Harrington.

"My name is Lottie," I introduced myself.

"I'm Gabe Hansen," he told me.

"Edwards," I blurted out, "Lottie Edwards."

He chuckled, "That was a bit like 'Bond, James Bond,'" He interpreted the movie.

"Sorry, I thought you should know my last name, that's all," I stated.

Gabe blinked, still staring at me. His sapphire blue eyes pierced me, reminding me of a stellar jay, which I thought was an odd thing to related eyes to. His eyes did not have nearly as much mystery as Declan's grey eyes had, not having a trace of mystery behind his eyes was actually quite calming.

"You're staring," I mumbled.


"My apologies," he stammered.


"What is it?" I queried.


"Y-you're just really quite beautiful," Gabe stuttered.


I scooted away in the slightest, "Thank you," I fumbled with the ring I was wearing on my left hand.


"Oh dear, don't tell me that's like an engagement ring of something," Gabe sighed.

"Well, it's a promise ring. From my boyfriend," I explained as I spun the tiny princess cut diamond with the vintage band. I lied to him. Declan had never given me a promise ring, and I could not see anything like that in our near future. The ring was given to me by Nana for my sixteenth birthday. I always wear this ring except when I am swimming or showering.

"My apologies once more. I did not mean to be hitting on you or anything like that. I just believe that when you see a beautiful person you ought to tell them. Hell, you never know, that may be the first time that person has been called beautiful. But somehow with you, I should have known that you have heard it before," Gabe said to me. "Dammit, I'm rambling."

"It's okay. I like that point of view. You're beautiful too, though that isn't very masculine. It's your eyes, they're calming," I told him.

"Thank you. Lottie, now what is that short for?" Gabe asked.

"Charlotte," I told him. "Just like the city."

"Well, it is called the Queen's City, so maybe that's what it's actually just like," Gabe said coyly.

"Gabriel, correct?" I guessed, though it was an easy guess.

"Just like the angel," he joked with a perfect twinkle in his eye.

"You're good with words, you know."

"Maybe only when I'm in the right places with the right people," he still had that stupid twinkle in his eye.

"I should go," I told him.

"Sorry I was too much, wasn't I?" Gabe said.

"Just a smidge," I said pinching my fingers together in the air to show him an amount.

"I am sorry Charlotte. But if I see you again, we'll be friends. And I am and will be completely respectful of your boyfriend."

I had not been called Charlotte in ages. I nearly had forgotten what it sounded like.

"Thank you. It's nice that there are people like you actually. You notice the beauty in people and different places easily. It's remarkable. Not many people have that quality."

"Well, thank you."

"You're welcome, Gabriel." He smiled at me coyly. "Now I'm serious. I told my family that I wouldn't be gone long, so I have to go back to the campsite. I probably will see you around this weekend."

"Buh-bye, Charlotte," Gabriel called out as I turned away. I smiled over my shoulder as I waved at him.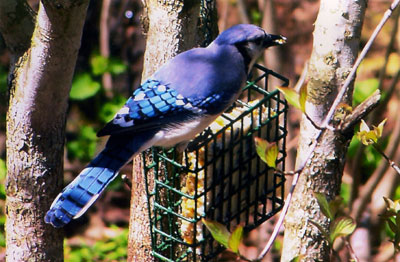 © Meg B., Blairstown, NJ