The Race
August 13, 2013
Your entire life is a race. Together with the entire population, you are racing against one communal contestant: death. In this race between life and death there are a few simple rules everyone must know.
Rule number 1: Do not let death catch up to you, under any circumstances. Always keep a large distance between you and him. For when he catches up, the race is over; death has won and you stop living.
Rule number 2: Be careful. Death doesn't play by the rules. He makes sure there are obstacles on your track. Watch out for those obstacles! Carelessness may cause you to lose the game.
Rule number 3: Do not give in to death's temptations. There will be times when you will be tired and you don't want to run anymore. Death will then come and promise you something better as long as you let him win the race. The thing is: you cannot take him for his word; he is vile and deceitful. When death tempts you the only thing you can do is start running even faster. When death is out of earshot you can slow down again and you'll realize that the race is more enjoyable than you had imagined.
Rule number 4: Prepare yourself for what comes after the race. For the race doesn't last forever- this is something people often forget. At one point you'll win and if you've prepared yourself well enough, you will realize it was a good race. You will then shake death's hand and together you'll leave as old friends.
Rule number 5: Don't forget to have fun.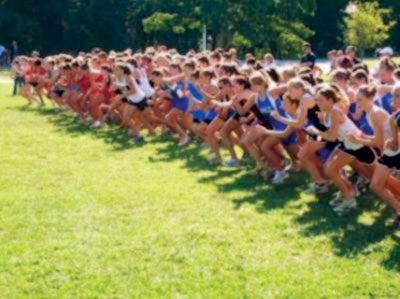 © Ashley R., Charlotte, NC