A Very Special Doll (Part One)
April 16, 2013
Three little boys lived in an orphanage. They were Greg, Stan, and Ron, and they lived in adjacent rooms, yet they hardly knew each other. They each had friends who came and soon got adopted. Pretty soon, the boys were certain they wouldn't find love in this world. That would change on the day they met.

One day, during playtime, all the toys were taken and all that was left was a raggedy plush doll. The three boys were the only ones without a toy, so their supervisor gave them the doll. At first, they didn't want it because it was too girly. However, when there were other toys available, they didn't find them as satisfying as the plush doll. They all wanted to have it for themselves, but the supervisor taught them to share. When they were sharing it, they played with it in their own way. But when they played with it together, they became the best of friends and also fond of the doll.
They would take turns sleeping with her for an appointed two nights each and put her back for one night. There was, however, a problem. When they were seen most of the time with the doll, the kids teased them. One day, a bully who was older than them came up to them and taunted them. Greg defended, "She's special!" "Yeah," Ron agreed. "Just because we like this doll doesn't make us girly!"
But the bully grabbed the doll and ripped her apart. Because he was much stronger than them, the boys could do nothing but watch. When he returned her to them in pieces, he left before they could have a chance to fight back. Stan was the first one to cry, and then Ron followed. Finally, Greg joined in their mourning of their special doll.
Fortunately, the kids who were teasing them watched the whole thing and pitied them. One kid was even considerate enough to get the supervisor. The supervisor asked what was wrong and Stan choked, "That bully wrecked our doll." The kids backed them up on their story. The supervisor took whatever was left of the doll and went to get her stitched.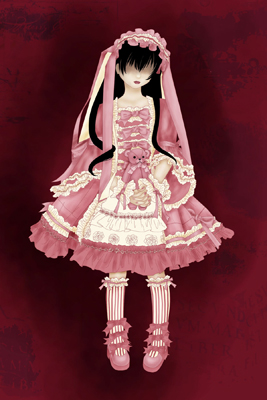 © Melani H., Stuart, FL