Ruined
March 6, 2013
RUINED

"The sun promises to rise, even after the darkest times." One piece of hope that Lynn held onto, a torn section from a book she'd found when her parents had sent her to a therapist. Looking down at her wrists, a slight moment of sadness overwhelmed her. She couldn't look at herself without becoming depressed. Her body was her storybook, and she hated it. Every scar had a reason... a tale to tell for every uprooted chunk of skin she'd slit. Wounds covered her body, she tried her best to keep them from the eye of the world. Scars are so hard to hide, when everything around you is flawless.
Both of Lynn's parents were gone and the only place she had left was her big brother's house. Every night, the house was filled with the stench and dense cloud of smoke as the strange people smoked their pot and cigarettes. Big brother would get a hold of whatever drugs he could. Though not happy, this was Lynn's home.
Walking through puddles down the street as the rain splashed from the sky, Lynn was headed to the center of the city, to cross the north bridge. As she walked for another hour or so, the lights of the bridge came into view. Once they caught her eye, she was hesitant. Making her way there, she had come to the walk way along side the late night traffic.
Looking over the edge, it was like gazing into a blackened abyss. Before the people back at big brothers place knew she was gone, Lynn wasted no time and climbed herself up the railing and slipped herself over on the other side. Keeping balance on an edge no bigger than four inches, she felt a single tear fall. It landed on her arm, burning and stinging her open wounds sending memories of pain, suffering and desperation screaming through her mind.

Her big brother was not a big brother at all. He slaughtered her parents in attempts to steal their car, little did he know there was a little girl in the back seat. Once he mad her an object that he suddenly owned,he pinned her to the floor, holding a knife to her throat. Telling her that if she screamed, he would make it so her blood would be all over him. Her innocence was forcefully taken. She screamed and fought him until her neck was threatened to be slit. Flooding her face with tears and fear, she was humiluated.

The water roared below her, like an open mouth that could almost taste her. People in their cars zooming past began to notice. Soon after everyone made a big deal out of it, the police were then notified of the situation. Frantic lights of red and blue flashed as they sped Lynn's way. Seeing those lights struck panic into her like a punch to the chest as another tear stung her eyes. Within seconds of the police reaching her, Lynn loosened her grip and stepped off the ledge.
In the midst of her decent, she gazed up at the night sky, seeing the stars burn above, stretching across the black canvas. She closed her eyes for the last time. "No one cares, so why should I?" Into the river she plunged, death welcoming her with open arms. She was nothing. She'd told her stories into careless ears, she's showed her scars to dull eyes... no one cared, so why should she?
Putting an end to her ruin.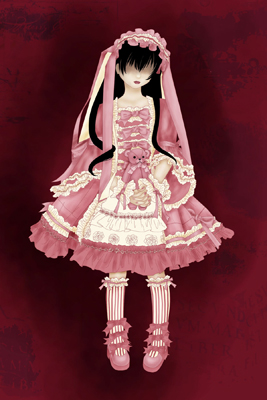 © Melani H., Stuart, FL