The Chinese Man
February 12, 2013
He had just come into town, looking for the promises this new land had to offer. He saw nothing but vast desert, two-story building, and dust-covered citizens. This was nothing like his native land, all lush, green, and thriving. He began to wonder why he left China in the first place. Then, he remembered.
He was the son of the rice planter and lived on the wet marshes of his home. Almost daily, he saw the elite ride by, and that gave rise to his dream of becoming a warrior. He went on a journey to the Shaolin Monastery to become a warrior monk. For several years, he learned Kung Fu and became the top student of his class. One unfortunate day, his life fell apart when he received news that his family was killed. His sole purpose before this was to bring honor to his family, but now, he had none left. He sought no choice but to travel to America and make a name for himself there.
When he arrived at the brink of the Chinese Exclusion Act, he heard about being a cowboy and decided that that would be what he wanted to be, if not a warrior. But he could see now that it would be extremely difficult to fit in, especially if he could only speak in Chinese. He learned some English after he arrived, but was unable to speak it. He himself didn't know why; perhaps part of his subconscious felt comfortable speaking in his native language. Maybe he was content with who he really was and was not about to change that.
He also thought if he could learn the ways of the cowboy, perhaps he would be proclaimed a hero amongst the people…that is, if he did a deed worthy of praise. He wasn't sure where to go when he came to this new and strange town. When he saw a horse, he saw his chance. When he approached it, it was tied to a stand near a bar. *Surely, there must be some cowboys around here,* he thought. *Maybe, they're in there*. Naturally, like all other strangers, he entered the bar and anticipated the dangers ahead.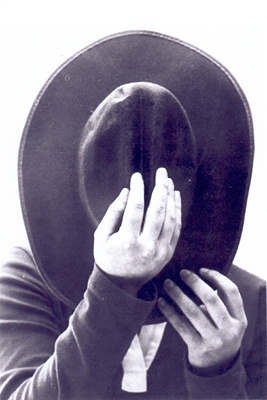 © Christine W., Waynesville, OH