We Planted a Tree
October 25, 2012
We planted a tree. You know, to honor him. It has been a year now since he died, and I still cannot believe it. He was so young, so it sucks. And not just the kind of "oh yeah that stinks but we'll get over it' kind of sucks like when you get grounded for a week and can't go to your friend's birthday party. It really, really sucks, like you want to curl up into a ball and just sit there for the rest of your life.

It makes you think. Life really is short, huh? I mean, it's one thing when a fifty year old is telling you to live while you're young because life is short, but it's something different when your barely teenage friend dies. Life can be taken away within the blink of an eye. God doesn't need to give you a warning.

It rocked our school. None of us were really the same after that. Things were suddenly all done to honor him. We planted that tree, and now it stands beautiful and tall in front of the middle school. The yearbook the following year was dedicated to him, and there were many pages of pictures and memories kids had of him. Moments of silences in the morning announcements were taken to remember him.

He was a pretty popular kid, but not in the snobby way. He was down to earth, and his friends were true ones that he had made and earned on his own. His parents and sister loved him, and you could tell that.

All of a sudden, everyone had been his best friend. People who normally didn't care about him were suddenly coming up with ideas of how to honor him and make it so that we never forget him, even if they didn't remember him when he was still alive.

I know that we weren't best friends. I know that I barely knew him, and I wasn't about to pretend that we had been close. When they told us that he had died, I couldn't think at first. I didn't cry. I shook a lot. Who was he again? Oh yeah, the kid that was on the football team.

I didn't matter who he was at that very moment. It sounds awful, but it's true. All I could think about was the fact that he was dead. Dead. I hate that word.

He had only become a teenager a year earlier. And his life was over. Over. How could that be possible? Was it only a joke? He was so young.

He was gone. Gone. Where was he?

Did he just… disappear?

I had many questions, and I still do.

That tree that was planted was meant to give us all closure, but only made it worse, because that tree will grow older, and he won't.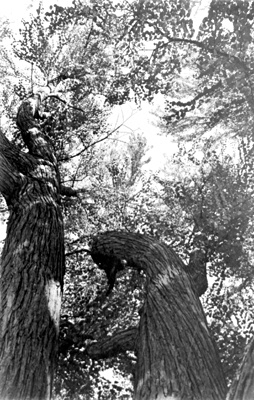 © Tim K., Marblehead, MA