Tourist
October 8, 2012
"I always look like a tourist," she says in a carefully light tone. "Even when I'm at home."

She forces a laugh. We glance at her warily, gauging how to respond.

I want to tell her that the reason she looks like a tourist has less to do with her golden skin and the slant of her eyes, and more to do with the way she catches her breath at the things she finds beautiful, as if it's the first time she's seen them. It's the way her eyes scan all the way around as we walk, savoring the view she's seen for eight years with wonder on her face. And the way she pauses to take pictures of anything that catches her imagination -- quirky signs, bizarre outfits, stunning sunsets.

She refuses to go to the same restaurants whenever we're out. She wants to go to a new place, wants to try everything on the menu. She'll always sit facing out, towards the view. She takes us to every new exhibit at the museum, guiding us around like an expert. Because she is: she's read up on it. When the others want to see a movie, she'd rather sit on some steps and people watch. Never mind that they're her neighbors, her classmates, her friends. She sees a different part of their lives every time.

I want to tell her that I admire the way she never stops finding the special in the everyday. I want to tell her that her shining eyes are more radiant than any sight she's ever shown us. And that I could look through her photographs forever, because they bring me closer to sharing the vivacity she exudes.

She waits for our response, biting her lip. I know what she is really saying, of course. She's asking us if we mind. If we mind trekking around after her to various markets, or waking up early to see the sunrise from the beach. She's afraid she's too overbearing. Too confident. Too different.

But we are teenagers. None of us can say this out loud.

Instead, we pretend that we don't understand what she means, that she has just told a witty joke. We tell her that she doesn't look like a tourist. Going to new places is nice. It's cute how she always has her camera. Her photos are pretty.

It's not what she wants to hear. So she drops her "cute" camera by her hip, sliding the strap off her wrist. She looks down instead of around. When asked where we're going to go for lunch or what we're going to see in the afternoon, she responds with a listless, "I dunno. Whatever you guys want."

Her wonder fades.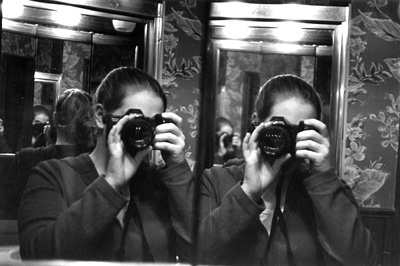 © Natalie D., Marblehead, MA