The Final Blow
September 16, 2012
Sweet words of affection tickled my ear as my mother breathed. Her minty breath washed over my face and outlined my smile of innocence, ignorance and content. Her wispy blonde hair covered my face in swirls that reminded me of the sweet delicacy of cotton candy. In all innocence and curiosity, I subtly sniffed her hair and the sweet fragrance of berries filled my nose. Life was blissful and complete as my father smiled down at us with the faded twinkle in his eyes, shut off the lights, and joined the world of dreams and happy ending. That was before alcohol, teenage angst, hatred and regret made its way into our lives.
Everyone told me that my new baby brother would bring even more joy and smiles to my family and me. For a while he did and I smiled more, laughed more and never did I mind the newest addition to my world of happiness. Then my father lost his job and thought of alcohol as his only escape from the horrific possibility of poverty. At first we ignored his drunken shouts and his constant passing out, but with every burning sip a piece of our hearts chipped away till there was nothing left but an empty hole in our chests. Instead of sighs of content, there were sighs of frustration that often was accompanied with the hurtful words: "How will we go on?" As my father and mother's shouts echoed around the house I gripped my sweet brother as if he was the only source of life and happiness that I had left.
Soon the shouts became slaps and that was where I put my foot down. I decided to try and stop this mistreatment and never-ending heartbreak, and put more smiles on our faces. That was one of the worst decisions I ever made. Even though I put an end to their anger, I brought about the screams of despair and hot trails of tear that came from our dull, lifeless eyes. Now it was my turn to say: "How will we go on?"
Like every fight, it soon blew away like a cloud. However, it always hangs over us, just waiting for the right moment to rain down. Maybe one day it will, and I guarantee that will be the force that breaks the once strong love that binds our broken family together. All the fights and harsh words of the past always play like a broken record, reminding us that we will never be what we once were: a happy family. I am ready for the cloud to rain and for the broken record to become part of our reality. My bags along with my brothers are packed. We are just waiting for the final blow that will scar us forever.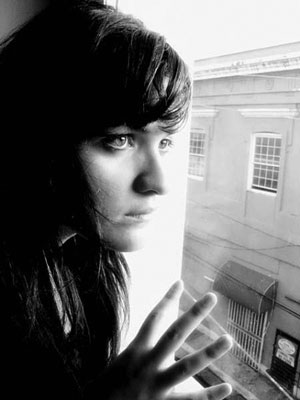 © Eveliz V., Bayamon, Puerto Rico