Snapdragons
May 18, 2012
We lived in a house at the edge of the court, where the grass grew green all year long and my mom had a garden of snapdragons. There was a swing in the yard and a blue door. We lived safely tucked away in an unremarkable Californian town.

My early summers where spent running through sprinkles eating otter pops. My friends and I played cops and robbers barefoot in the street. Oranges and strawberries grew wild.
Things changed in increments; slowly creeping upon the neighborhoods. Tagger signs sprang up out of the morning fog. Cop sirens interrupted the night. A playground was trashed. There was a gang fight at our park.
They took away the lockers; some attempt to keep middle school kids from hiding drugs. In the bathroom they could have looked instead; to watch my childhood friends snort up their futures. Not far from my home where I still jumped in fall leaves a man was killed for the $45.00 in his wallet. My parent's whispered urgent in the night and the siren's never stopped.

When my parents grew up, Elk Grove was a just a tiny smudge on the outskirts of Sacramento with one stoplight. It was a good place to grow up, a safe place not far from the infamously dangerous South Sac but another world entirely. Money was everywhere, and soon people where too. The neighborhoods bubbled over; fizzed. Subdivisions grew overnight. Apartments and low income housing burst alongside us.



Business was good, and everything was safe and cute but then suddenly it wasn't anymore. Suddenly sirens shattered the night, and our illusions. We looked around and realized there was no money anymore, no money to leave or stay only drugs and cracks in the sidewalk, only spray-paint and fog intermingling in the air, only intercity schools crowding over and flooding into ours. I didn't understand how a monster had crept upon a community and ensnared it when everyone was looking the other way. I never will, truly.

Then the day came where we packed our cars until they where overrun with furniture. We folded clothes into our cardboard boxes along with old photographs. W e taped them shut. Our house was bare and empty. The people who moved their later cut down the swing and let the snapdragons die. I forgot to look back.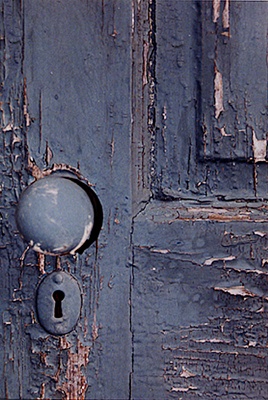 © Samantha H., Savannah, GA