The Feeling
February 19, 2012
I wonder if the shower of joy was just a teaser
I wonder whether the feeling was more than wonderful, when i thought it was the end to seek her.
Its so haunting, the thought of departing away, that i wish i could trap these memories in a glass beaker
Instead i feel trapped in the aura of the unknown feeling now
that i wish to never be free of this trap in which i've fallen down
I wonder if hearts synchronise to produce a beat that resembles mutual peace,
should i break the connection just to prove impossible is impossible, giving up at ease?
I think i'm just giving out the heart to this time for lease
in exchange of fake currencies, just like a child tempting for a plastic toy gun, crying out PLEASE
I think i'll never acquire the will to swallow the bitter pill, but first i need to find ou t whether the pill is sweet or a poison that kills
So while trying to forecast the blank spaces that time has to fill, I even think when i sleep, body lying still while mind runs on paths that are virtual, because life is a religion and imagination its ritual....

I even fear that these imprints of events never fade, Let affection be a moment of truth in this masquerade., and I can never ever regret for all this, the same way a wounded person never regrets the healing, no matter what, i just won't forget that feeling coz the memory of heart is more powerful than mind, so i forget the consequences.and as they say "Love is Blind". so even if this play is one sided, i could say i fell in a peaceful pit for a while when i was crossing the road of life with no eyes, and may be the ditch was not my size, i hope that my name is marked feebly on its inner sides.....

Until the result i await for the upcoming questions. and i wish i could give all answers with a consistent voice and second thought should not be the choice...therefore hoping for the sun to rise from the west......and Yes, i do believe impossible is possible coz in a dream every scene is blessed with the image of your wish., and so i hope my life is a dream and the experience a memorable bliss....

If exceptions are unexpected and still accepted, then i find no reason to stop this dream.,flowing through the lands of love that were unknown.,its a divine stream...
that clears the blocks of fears glued with tears in my heart, i even couldn't tell my peers what i feel, so my heart failed to peel down the burden of thoughts..,but this river of thought might flow everything away, to resurrect me correctly and the sleep may be broken by a new day......(of my life) and my pen is busy kissing the moment, wishing it never leaves me astray....(on the lonely path of knives)....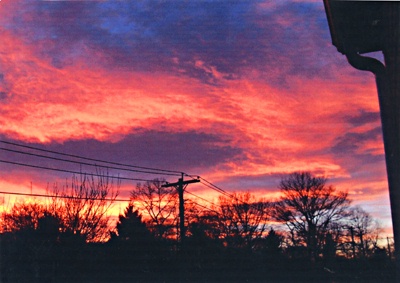 © Robbie M., Milford, CT