Halloween Tricks
October 31, 2011
Have you ever had one of those days. You know, where you wake up and hit your hand on the bedside table to shut off your alarm, or you stub your toe going into the bathroom from groggy disorientation? Or even later, when you're making coffee and spill grounds all over the counter. Yes, that single small event that lets you know that today will be a Bad Day. Although, not even necessarily a bad day. Just a…clumsy day.

Well today was one of those days, and tradition was not on my side. It is October 31. There will be a full moon out tonight. My solid black cat, Macbeth, crossed my path on the way across the hall this morning. I finished getting ready for today, still not thinking too much on the circumstances, until I reached the front door.

Rain. No matter. I traded my heels for rain boots, donned my rain jacket, and tucked my work shoes into my arm. Reaching the front porch, I distantly noted that the work my husband was doing on the roof would be delayed another night due to the rain, but I maneuvered myself around--and under--the ladder propped against the house to get to my car.

The wind that was blowing the rain and leaves to and fro latched onto my hair, and held thick wisps of it in the door of my car as I attempted to get out of the rain. The pain in my scalp was still nettling me as my poor car trudged from the house to the tall office building where I worked in the opaque downpour.

Nevertheless, by the time I reached my destination, there was a smile on my face and a bounce in my step. Halloween meant little gift bags from management that usually contained copious amounts of candy. When I spilt the coffee grounds on the counter in the mess area, the bounce was gone. When I missed the opening in my mug while pouring the last of the creamer onto the counter, the smile was dim. But it took spilling the still scorching coffee on my hand to put a scowl firmly on my face.

Now here, most people would say, 'Okay, you've got to be making some of this up.' All I can say to my credit is that usually I am as graceful as a swan. The clumsiness must build up until BAM! it hits all at once. I couldn't make this stuff up if I tried.

Lunch brought about the gift bags, which lifted my spirits slightly. Some people had rumored that our new supervisor, Janella, wouldn't be making gift bags since she was on the rude side of manners. But no, she held to tradition and passed out the decorative orange, green and black bags. Upon opening my bag, I knew the universe had to playing some cruel trick on me, for the entire top layer of sweets were the mushy pastel orange circus peanuts.

Desolately, I turned to my lunch, half of which landed on my sweater, giving the purple fabric a nasty spot of mustard-dyed yuck color. Later digging through the gift bag revealed some bite size Snicker bars, which I immediately tried to open. After dropping them under my desk, and hitting my head trying to retrieve them, I again attempted to open them, resulting in a broken fingernail. Giving up, I stayed away from sharp objects for the rest of my work day, asking my neighbor to do any stapling that came my way.

As I was leaving that day, much frustrated, I was sourly pleased that the weather would match my mood. The bright sun glaring from clear blue skies proved that the universe was still laughing at its earlier trick on me.

Arriving at home, I took the bag of Tootsie Rolls that had been meant for trick or treaters into the bedroom, chose a favorite book, and holed up in bed for the evening, so the only injuries I could acquire would be paper cuts. And then I hit my head on the wall while leaning back.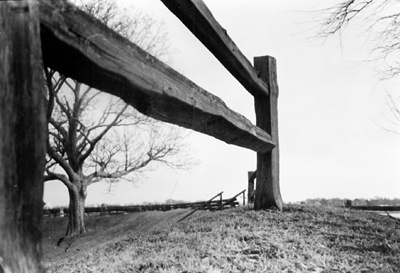 © Jessica H., Marblehead, MA