Bittersweet Tears
July 5, 2011
This afternoon is fine, this diner is fine, my life is fine. But it's not. I can't take a step without stopping and looking back, I can't smile without reminiscing my past, I can't exist without regretting every breath that I take. But I try, that's got to count for something, right? I try to push it all to the side and continue living, if that's what I'm doing.

Every time I smell strawberries the memories overflow, stumbling over each other trying to compete for availability. They overlap and drown my body with sharp clarity and the astonishing truth. It is irritating how strawberries and her are so rooted and seamlessly interwoven. What is even more aggravating is how comforting the scent of the berries truthfully are, because my only wish is to forget her.

What I do to cope is ignore, whenever I inhale strawberries I push all these recollections away and flush them out. But, I know some remain in the back of my subconscious; it's only fair that I have to deal with them.

As I am sitting on a velvet barstool in a diner downtown with a peanut butter and strawberry jelly sandwich in hand, I will my eyes to close. For the first time in a long time I decide not fight her, I resolve that it's time to let her in. My guard quickly, yet gently slides down while my walls crumble to dust. Within seconds I see her. Her face hovering mere inches away from me in my mind.

Her soft, blond ringlets that frame her heart-shaped face, her toothy sweet smile that is anything but secretive, and her tinkling laughter rushes to my brain. Our whispers, her touches, sunsets, the salty oceans all come back to me.

I drop the sandwich and it lands on the glass plate with a soft thud. I push away from the table and sprint to my old Chevy parked in front of the diner. I hear voices calling after me as I leave the eatery but I can't find it within me to care. I have lost all sanity at this point.

I drive and drive and drive. When I pull up to my apartment I shove my key into the lock, fling open the door, and race down to the hallway. My eyes follow across the worn carpet and to the beige door in front of me. The nooks and crevices so familiar to my eyes that I didn't even need to look to see, I could be blind for all I care and still know that door.

The ache in my heart still feels fresh and brash, like it had been dappled by the marks of loss just a few minutes ago. But, truthfully I have been stuck with this growing feeling on me for years. I suck in a breath and smother the flames as best as I can. I refuse to shed a tear; I refuse to believe that she is gone. She is still alive.

Lies.

I am aware that I am feeding myself lies. It's what I do everyday, every second, every minute. They are what I need to survive. But suddenly I am not so sure anymore, I think what I require now is the truth and the evidence to prove it. I continue down the raggedy hallway gliding my fingers along the closed-in walls.

I close my eyes and I feel it, deep within my chest, underneath the ache, burn, and hurting, it was there. The want to open the door simply besieged me and took the life out of me. I step closer and grasp the golden knob with my hand, only to feel the coldness of it radiate through my body. It had been more than a while since the last time I touched it.

A moment later I did what I was supposed to do years ago; I walked in. Clothes were strewn across the floor, her makeup open on the mahogany vanity. Books, notes, pens, diaries, markers, her glasses, it was all still there. Everything was in the places where she last left them, where her presence was last graced. Her scent still lingers in the air: strawberries and sandalwood.

In the corner of the room I catch a glance of a framed picture. A picture of her long blond hair twisted in a bun and her smile as big as the photograph itself. My muscular arms were wrapped around her body, squishing her with my strong grip, signifying my longing to keep her forever. If I only knew that forever would be severed by reality. If I only knew then that our forever mutated and transformed into only a few days.

Abruptly, my heart starts to pound slowly and my hands grow sweaty. Five years of pain, anguish, and bottled up anger slam into my body as a lone tear slides down my cheek. I gasp for air as I kneel down onto the floor.

Hazel is gone.

She was always gone. How could I ever think she was ever here, inside within me? And it took this long for me to accept that. It's almost a certain kind of relief to be aware of that heavy-weighing solitary fact, a fact that I have been ignoring for a long string of countless days.

The tears streaming down my face, blurring everything around me, have never felt so good and heart breaking ever before.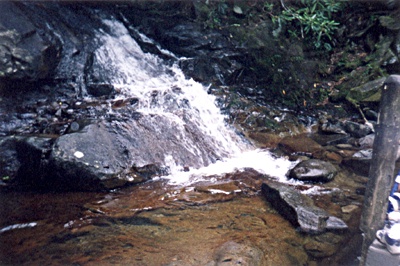 © Heather H., LaHarpe, IL