The Strike
July 21, 2011
I still have flashbacks about it. Every time I close my eyes I see it. I am afraid by it. And while physically I am healed, and the scars are gone, I know that I will never get over the trauma I have acquired from it.

It started as a quiet night. Nothing was out of the ordinary. Only bits and pieces have remained in my memory over the years. But I remember enough. I can see myself, a girl of five, sitting on the dining room floor, playing with my brother. We were engaging ourselves in one of the games we had made up, trying to pass the time before dinner. Then it happened. I saw a pair of legs walking up to me. I knew that they belonged to my father. I thought nothing of it. I saw him taking off his shoe. Still, I thought nothing of it. And then...and then he struck me with it.

I have no recollection of what happened next. Did I black out? Was I unconscious? For how long? I remember being afraid. I remember being afraid to be in the same room as my father. I remember being afraid when he took even the slightest step towards me, for fear hat he would hit me again.

I am afraid of him. My forehead no longer has a bruise from where the shoe made contact, but I still somehow feel that I carry the reminder of that night. Perhaps I always will. And now, that I am grown up, and I don't live with him anymore, I can feel safe again. I don't have to be afraid to close my eyes. And I can be sure that he will never have the opportunity to do that to me or to anyone else again.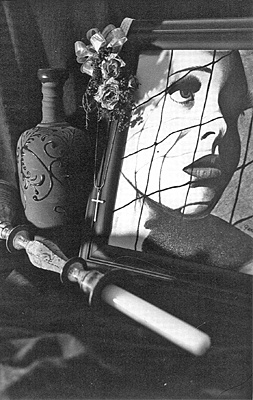 © Jena S., Cameron, WI