That Girl
March 25, 2011
I see a guy walking down the hall, walking away from a girl. Tears are pouring down her face.

As I walk to my car, I wonder: will she walk to her car like that? With tears rolling down her cheeks?

Will she cry the whole way home? Wondering what she did to deserve the hurt?

Will her heart break a little more every time she breathes? Will she feel so alone that she pushes everyone away?

Will that girl get home and throw herself onto her bed, still crying? Will she throw everything near her across the room?

I start my car, thinking: that girl might lose herself in her pain. That girl might have a box with a razor in it.

That girl might not want to feel. That girl might be so angry and consumed with heartbreak that she cuts herself.

That girl might be so angry that she just slashes at her arm. Will the blood scare her?

That girl might carve the first letter of his name just over her heart, just out of sight from everyone but her.

That girl might think she's not worth it, like she wasn't good enough? Will she realize that it wasn't her?

I drive out of my parking spot and see her getting into her car. Her face is serene, like nothing is wrong.

She smiles and waves at her friends, and for a second, I see the pain she's hiding.

Will she imagine what if would be like to drive off the road and end life as she knows it? Will she curse his name the whole way home?

That girl might send him a picture of the things she did to herself. That girl might wish he would feel bad and realize how much he wants her.

That girl might delete every picture he ever sent her. Will she give up on him, on everything they had?

I turn into my driveway and park. There's a truck here, people I don't know. I take a deep breath as I walk inside.

Will her brave face break down when she's alone? Will she hide what she's done because it hurts too much to see it?

I put my hand on my door and close my eyes. That girl might be doing the same thing.

I push open my door and reach for the box on my dresser, cell phone in hand. That girl might just not care anymore.

I open the box, reach inside, and pull out a small, sharp piece of metal. That girl is me.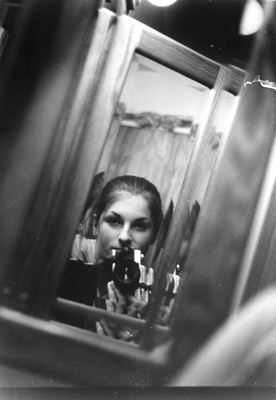 © Lindsey D., Marblehead, MA