No one can see it.
July 29, 2010
There it is.
Can't you see it?
There it is.
You say you can't see it. I ask you why. You say it is because nothing is there.
I scream, I shout, I do not understand. I am tired of not being understood. My anger soon dissolves into sorrow.I cry and cry and you do not sympathize.You just watch silently with eyes that make you look a thousand years older.
I wake up. Confusion sweeps over me and I soon realize I cried myself asleep.
There it is.
But she won't see it, no one can, but me, at least that is what i have been told.
I go to school, my first day to school. I am old,I am fifteen, but Mom says that my brain is now at the level of a five year old. I do not question her, because I know she is wrong, but she is so stubborn that she can not see the truth even though it is right in front of her. So i go to school.
There it is again it haunts me.
It is a person, a figure, but like everyone else says it is only my imagination. The person says I am retarded and I am just a five year old stuck in a more mature body.I ask why? It says because life is not fair.
There it is.
No can see it.
There it is.
And i cry silently.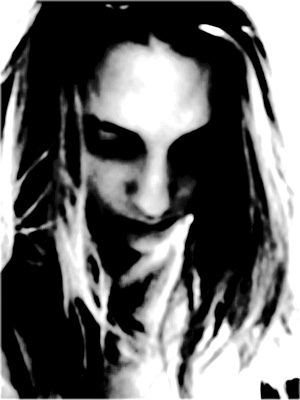 © Maria B., Boston, MA