Mothering
July 17, 2010
I heard the faintest sounds of crying. I moaned, why me? I tossed and turned on my empty bed. I shoved the pillow over my ears, but the baby's annoying sounds increased. Just then, my head cleared. I was not sixteen and my baby brother's crying was not waking me up in the morning. I was a single mother with three kids, and right now I need to do my job…"Mothering".
I heard a breaking of some glass object. Then I heard two small devils arguing and fighting so loudly. However, I barely heard it; my child was still crying her head off. I went to my baby's room and picked my dear child up from her crib.
"I love you, Darling." I murmured.
"Mawmee." She whispered, trying to say 'mommy'.
I smiled, but soon that smile became a deep frown. My two kids who were much older were screaming at each other at the top of their lungs.
"Ugh..." I groaned, as I marched with my baby in my hands towards the munchkins.
They were fighting over the television remote, again.
"It's MY turn." My oldest said, annoyed.
"But YOU watched yesterday, meanster!" my middle child screamed.
"Meanster?!?!? Now you've done it, stupid!" she yelled. She shoved her little brother, making him tumble to the ground.
"Enough." I said in such a tone that the phrase: 'my word is law' would suit it.
However, it did not have the effect I wanted. Instead I was ignored and they kept on
fighting. I frowned. My frown was becoming permanent nowadays.

My days go on like this all the time. Screaming, yelling, tears and broken objects is what
suffer from everyday. But, this is all worth it when I see my children all cuddled up and
sleeping with that innocent, drooling look of theirs. It is worth it because I can not help
feeling the surging warmth of love filling my old, worn out heart.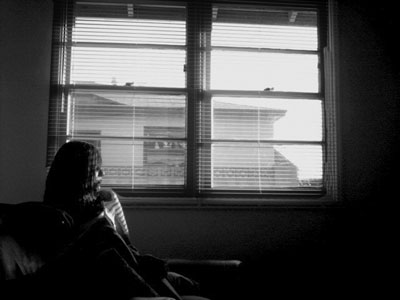 © Roxana R., Tustin, CA