Trashed
February 27, 2010
My name is Maggie and I am a huge weirdo.
Or so I thought.
I really don't know anymore.
If you care for further explanation, allow me to enlighten you.
Two days ago I was walking past the popular kids: Jackie, Tasha, Mariana, Joe, Katie, Mason, and Derek after school. As I walked by innocently, respectfully looking away so as not to soil their beautiful faces with mine, Katie and her beautiful golden hair, cinnamon eyes and sprinkled freckles, came up to me and said: "Maggie, what's the point?"
"Umm, wait, wait, what?"
"To you. You know, you." She sneered.
"To me…?"
"As in, why are you here?" She raised her freshly plucked eyebrows.
"I…what?"
"I'll tell you. The point you're with us this bright and sunshiny day is so you can bring us all together."
"Um, Thank you." I replied, feeling blissful.
"Simply by giving us something to laugh about, something light those dopey earrings you have, or that freaky necklace," she tugged at the string necklace my granddad made for me and threw it on the ground
"Or those beautiful, rosy cheeks of yours." She pointed at the ugly pimples covering most of my face. Her, Jackie, Natasha, Mariana, Joe, and Mason walked away laughing and saying "Katie, you're so mean. Hahahaha!"
If you were paying attention you would notice that one of the people in this group stayed with me. Derek.
"Um," he said.
"Nice." I sneered.
"I'm really sorry, I'm just as upset as you are, kind of."
"Kind of?" I said. Tears started to form. Crap, I thought. But then Derek reached down and picked up the broken string necklace from the floor.
"I want to fix this for you." He offered.
"Why?" I asked, confident in defeating my rival.
"Because I hate my friends. I hate who they are and sometimes, I hate myself." He blushed, like he thought he had given too much information.
"That…sucks." I murmured. He smiled. I put my jet-black hair into a ponytail and stared into his different colored eyes. One was blue, and one was green.
"What if I stopped hanging out with them? I mean, if I did, I could end up like you," his eyes widened with sudden regret as I felt my stomach clench and my jaw tighten. "That came out wrong." He pleaded. "What I mean is, I could be a really kind person, always being trashed. Looking up to the wrong people and having to look out for myself every minute…"
I sighed.
My name is Maggie and I am a huge weirdo.
Or so I thought.
I really don't know anymore.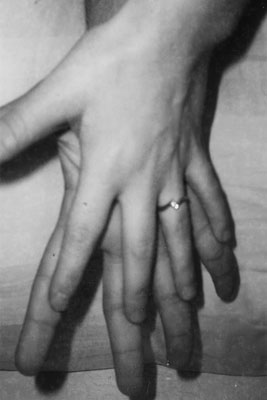 © Heather H., Phoenix, AZ