Can I Help Pour Out The Rain?
July 4, 2009
A letter falls from between two small Dr. Sues books as I clean out your stuff. Your favorite books… I pick up the letter and carefully unfold the creased paper slowly as to not rip it. The letters on the page seem small. Maybe that's only because of the tears that fill my eyes. I calmed myself and slowly began.


Dear God,
I have a few questions for you. I asked my Momma but she told me to write them down and ask you because she wasn't sure. But what is heaven like? Are the streets really made of gold? Momma said its better then we can ever imagine it. But if it it's so wonderful do you ever go hungry? 'Cause Momma always tells me not to eat anything before dinner but sometimes I'm so hungry it's hard to wait. Momma told me that there will be forests and waterfalls and sunlit skies and huge mountains for people to enjoy their beauty. Is that true? Can I climb a huge mountain? Momma said that I can't climb any until I get older 'cause I might get hurt. But sometimes it feels like I'm climbing huge mountains everyday that I fight this cancer… But my Momma said that when I get to heaven I'll never be sick again. That diseases, sickness, and pain will be gone. I can't wait until I get there. Momma also said that you would never let anything happen to anyone and you're always watching over us. But if you're always watching over us and don't let bad things happen to people why do I have this cancer? Momma says it's 'cause you always need someone to bring people to you. I told several doctors and nurses about you and some of them even gave their heart to you. So I guess Momma is right. I've come to the conclusion that she is always right. No matter what I ask her she is always right. Anyways can I taste the milky way? I've always wanted to, it sounds like it'd be really good. Can I bring my pet rabbit? Momma said there will be lots of animals there already but Soda Pop is really great. Momma even said animals may be able to talk. Is that true? Then I wouldn't have to worry about if he is hungry or not. Do I get to stay in Heaven or do I only get to visit? I want to stay there forever. Is Grandpa still there? I only got to see him a few times before he died. Momma told me not to worry that he's with you. Can I have a pair of wings? I saw them in pictures on angels and always wondered if I would get some or not. Do the angels in pictures look like the ones in heaven? Momma told me they are much prettier in heaven and so is everything else. Is my family going to make it to heaven? I sure hope they do. Especially Momma, she's really great. No matter how bad the cancer gets or what happens she stays strong for me. I can always count on her. I'm so glad I have her. I feel sorry for all of the kids that don't have a Momma or a Dad. One last thing Lord. Do you think you could use another angel to help pour out the rain? I love playing and dancing in the rain. So I want to help pour out the rain for all of the other people that love it like I do. Also it always makes Earth so beautiful and helps wake it up. Well God now I just would like to say thank you. I'm so glad you're in my life. Keep my Momma happy for me please, she is amazing.


The tears began to fall more rapidly as I closed the letter. I sit in you're floor crying as I thank God for you. My little boy is gone… I murmur softly, "God please answer my baby's questions. He loved you so much. Thank you for blessing me with him. Please let him taste the milky way and help pour out the rain."



A few hours later I sit on you're trampoline staring up at the shapes of the clouds. It begins to rain softly and my mind goes straight to you. Then sun is still shining down brightly behind the white rain clouds. As I look I see the outline of a small angel shaped into the clouds. The tears start to stream down my cheeks as I think of you pouring out the rain for everyone. I miss and love you so much Neveah.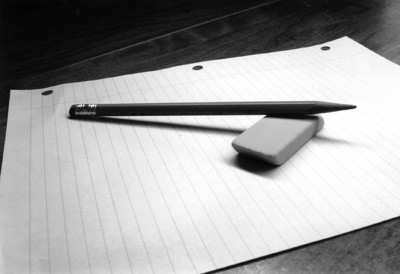 © Michael H., Mildford, CT