A Dinner with Lewis Carroll
August 8, 2010
Charles Lutwidge Dodgson, who wrote under the pseudonym of Lewis Carroll, was unique in his peculiarity. Known and often ridiculed for his literary nonsense, Carroll combined word play, logic, and fantasy to create some of the most magical storybook worlds of English literature. Critics fail to see past the childish aspects of his work and into the genius and symbolism behind the mask of wonder and simple oddity. But others are more willing to be taken through the looking glass.
Alice in Wonderland contains sophisticated social satire, but the novel of the novel is the absurdity of a child's imagination. Childhood holds a certain innocence and enthusiasm for simple pleasures that ultimately represents the core of humanity. Under the complexity of adulthood, each person contains a child's desire for carefree hopes, joys, and contentment with the present. While purely nonsense fiction, Alice's journey through Wonderland portrays a hero's quest that is strongly psychologically linked to humanity.

By making Alice fall down the rabbit hole due to her curiosity, Carroll strips her from her world of proper logic and fixed perceptions into a world where rules are questioned rather than enforced. Alice attempts to understand the Caucus race, solve the Mad Hatter's riddle, and make sense of the Queen's ridiculous croquet game, but to no avail. These seemingly pointless occurrences echo the tests of our own lives, according to Carroll, who believes that the riddles and challenges of life pose no answer or purpose. Alice asks herself after she enters Wonderland, "Who in the world am I?" This question is truly the "great puzzle" and linking point to every hero's quest. Alice's adventures are not only an attempt to make sense of a nonsensical world, but to challenge and uncover her true identity, something every fictional and real character is after.

My dinner with Lewis Carroll would most likely be punctuated by witty banter and awkward silences. Though one could say he appears to be the perfect opposite of myself, digging a little deeper would prove otherwise. Although raised in a highly religious Anglican family, Carroll developed an ambiguous relationship with the church. His skepticism is the basis of a question that plays through my mind often. Perhaps his opinions could broaden my own thoughts regarding religion, or give me a new perspective to this question that has many answers.

Not only is Carroll creative, but he is brilliant. He dabbled in photography and logic as well as literature, and won the Christ Church Mathematical Lectureship at Oxford. Over lunch, I would pick his mind on any topic that came up. I would also make a note to ask him what was on the seven pages deliberately removed by an unknown hand from his thirteen diaries. A man with a stammer that affected his social life and a head full of unorthodox ideas, Carroll would make for an interesting lunch guest.
When I was a child, my grandfather gave me my first annotated copy of Alice in Wonderland, and in fourth grade I recited "Jabberwocky" to my confused peers. At a young age, I fell in love with the seemingly simple yet infinitely complex stories, symbols, and characters of Wonderland, and only become more fascinated the more I learn.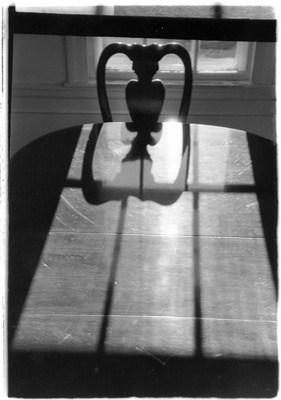 © Ben Q., Marblehead, MA