ASSASINATION!
July 19, 2010
The house lights flickered dimly in the distance.

"Bill, come on, intermission's over." Hillary pulled her husband back to his seat.

"I was schmoozing. If you get the Mexican Mafia and the Gays, you'll win no problem."

Hillary flashed a brilliant smile at the men Bill was just speaking to, and waved cordially.

Without moving his lips, Bill leaned towards her and intoned, "Looks like we got 'em eating outta the palm of your hand."

Hillary squeezed his shoulder, just as the orchestra finished tuning up. "I'll win," she squeezed tighter, her ring pinching her skin, "I have to."

Hillary smoothed her blue Chanel skirt and adjusted its matching blazer. She focused her eyes on the play, and ignored the anxious tension in her chest.

"What a great play, Bill. Really, top notch choice, as always."

But he didn't hear her, he was already absorbed in the second act of Assasination!.
?

"Oh! Abraham, I simply cannot wait to see what happens to Mr. Trenchard and his poor aristocratic English relatives…Abraham…Abraham? Please, just sit my dear, intermission will be over any minute now."

"Yes Mary, I was merely discussing some war business with Major Rathbone in the hall." The lanky man, patted his wife's thigh.

Mary drew her hands to her cheeks and looked around, "Why, Mr. President, don't be so fresh! We're in public."

"Mary, Mary, quite contrary," he leaned towards her playfully.

"Was Major Rathbone present for Act I of the play?"

"No, my dear, he just came in with his fiancée, Clara. He should be along any—


"—Why Abraham, good fellow!" called a boisterous man as he walked onto the balcony, "That bodyguard, Mr. Parker, seems to have snuck off to the tavern for some spirits. Why, anyone could creep up behind you and force you to surrender the war!"

"Now that you're here to protect me, I've nothing to fear!."

"What will Miss Harris think of my hanging on to you so?"*

The man chuckled agreeably, "She won't think anything about it."*

Mary tapped her husband lightly, and pointed to the play going on below them.
?

Cousin Asa stared determinedly at the insufferable Mrs Mountchessington, and said, "Don't know the manners of good society, eh? Well, I guess I know enough to turn you inside out, old gal; you sockdologizing old man-trap!"*
?

John Wilkes Booth timed his shot so that it was perfectly muffled by the sound of laughter in the audience.
?

Esteban timed his shot so that it was perfectly muffled by the sound of mock laughter in the audience of Assasination!
?

"Hilluhry, Hilluhry, you gotta stick with me…"

Struggling to speak she rasped, "I…always…have, haven't I?"
"Hiluhry!"
?

The audience applauded loudly as the curtains closed on Hillary: The Assassination!.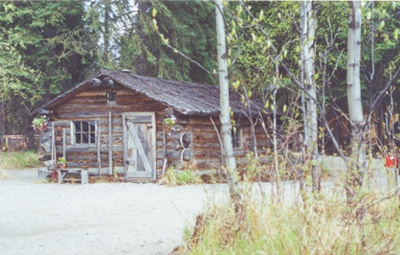 © Brian F., Melbourne, FL